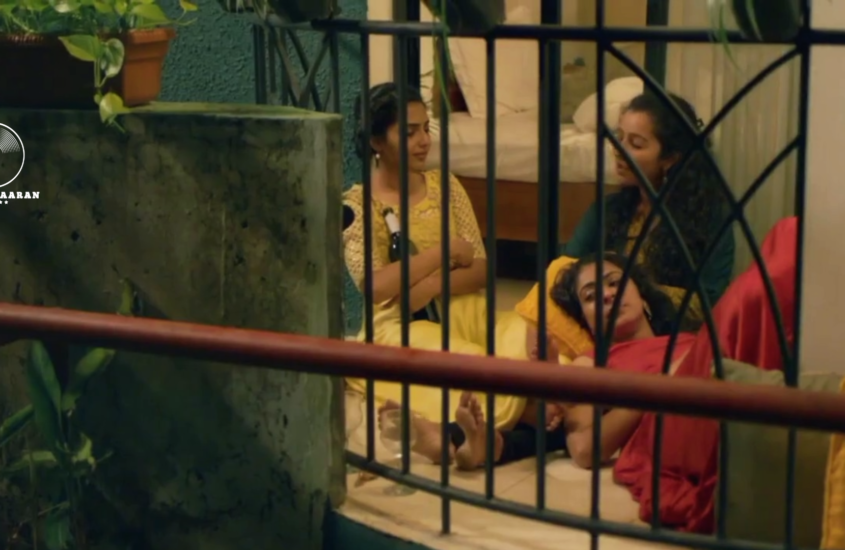 If you are following me for quite sometime, by this time you would know how much I love Mayaanadhi. I found this gem watching the film. It's the cover version of "Bawra Mann" sung by Darshana Rajendran. Till I watched this movie, I had no clue about this song. I'm not a fan of cover songs, but 2 cover songs made me fall for the original of those songs. One is this & the other one is "Love Me Again" cover performed by The All Girl Band based out of Pakistan.
This song… Is a surprise for me! Mayaanadhi is a surprise and this beauty was placed in a scene. 3 friends open ('d say break the cork) a bottle of wine with a screw-driver. Unwinding after a breakdown of a friend. Aapu (Aishwarya Lekshmi) opens up about Maathan (Tovino Thomas) to her friends. Shows a photo of Maathan for the 1st time and says "He's a survivor". Darshana – the psychiatric counselor who is a friend, consoles both her friends with this song.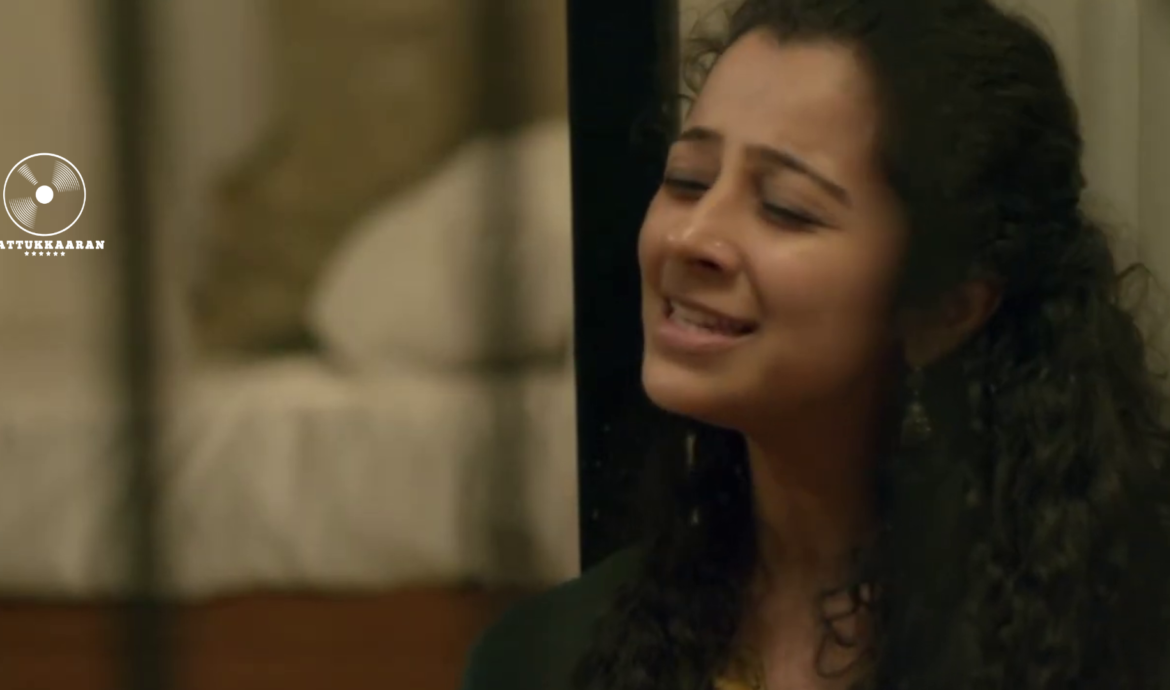 Darshana sings "Bawra Mann". The one in the film is more rooted, no arrangements, just her voice. Imagine being in a pleasantly cold hill station, sipping a glass of tea overlooking the valley beneath. That's the warm feeling this song gives you. A gentle breeze on your back, a warm compress down your chest. The version uploaded in YouTube has a simple arrangement & she has uploaded the same on streaming platforms. It's interesting to see a Hindi cover song in a Malayalam film. The original version was sung, penned by Swanand Kirkire for the movie Hazaaron Khwaishein Aisi & composed by Shantanu Moitra. I've never heard the song before and I had no clue that the song existed. (I don't think the original song is on any streaming platforms. It's on YouTube though) But, I WAS BLOWN AWAY when Darshana sang that song. May be I'm over-selling this to you just coz I love Mayaanadhi, but I don't want you to miss this song 🙂 The song feels like a warm, tight hug from your best friend before you break down in his/her arms. The song gives the comfort of being fragile, unconcealed affability. The song give the comfort of being understood when you really cannot articulate the words to put out how you feel. Songs like this make me go "பாட்டு எல்லாம் இல்லனா மனுஷன் பைத்தியமாயிருவான் தான் போல!"
Just dropping my 1st favorite few lines from the song
Bawara mann dekhne chala ek sapna…
Bawrey se mann ki dekho bawri hain baatein…
Bawri se dhadkane hain bawri hain saansen…
Bawri si karvaton se nindiya door bhaage…
Bawrey se nain chaahe…
Bawrey jharokhon se, Bawrey nazaron ko takna!
That translates to
My wandering mind is about to see a dream…
The wandering mind has some wandering thoughts…
My heartbeat is wandering around and so is my breath…
Sleep runs away from this crazy twists and turns…
My wandering eyes;
Want to see some crazy sights out of the windows… 🙂
Here's a three step process to enjoy this beauty of a song!
Step 1: Watch this scene from Mayaanadhi, comes exactly at 1:47:55 & the film is streaming on Sun NXT. Step 2: Watch this performance by Darshana, it's from the audio launch of the film (Marry someone who sees you the way Aishwarya Lekshmi sees Darshana in this video). Step 3: Stream the song all night long.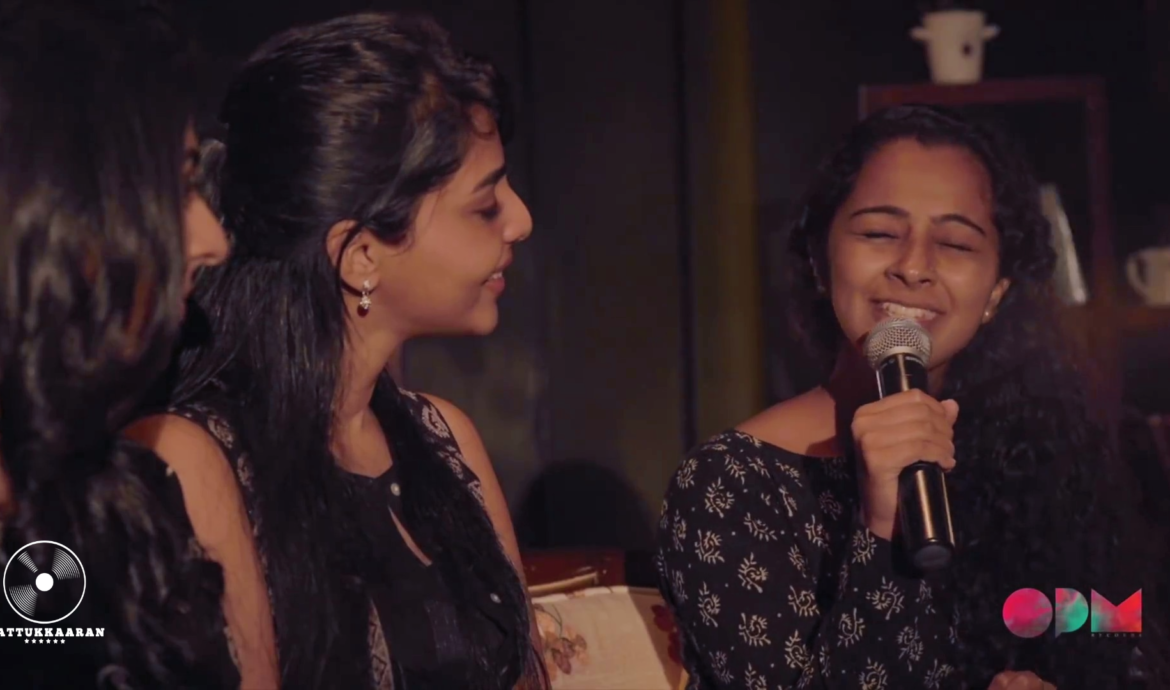 Oh and, there would definitely be a Step 4, which is, you simp about the song to everyone you know. Like I just did!
No, I'm not going to debate which version sounds better. I'm happy that I got to introduce this beautiful piece of art to you today. I want you to sit down in a silent space, listen to and get lost in this mesmerising song 🙂
Cya soon in another blog post, Take care…
Ungal Anbulla Pattukkaaran 🙂