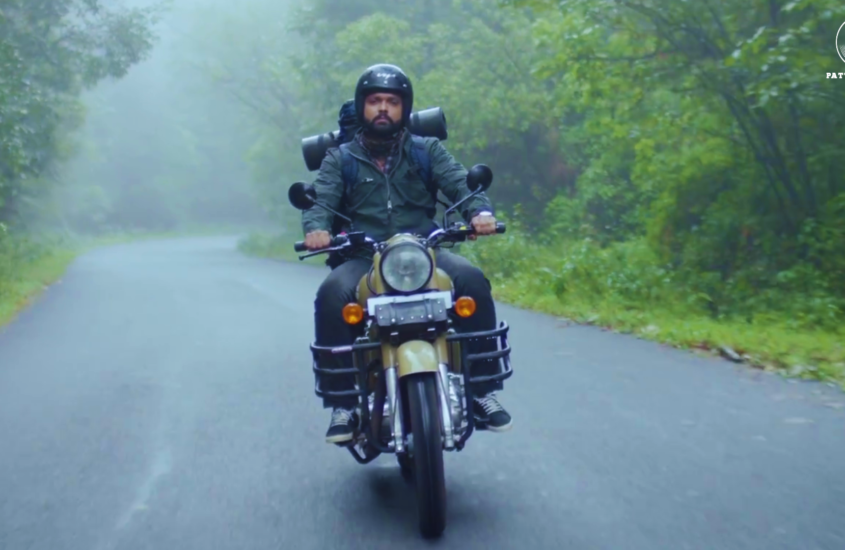 1st of all, Happy New Year guys! I hope you have a wonderful year ahead and achieve whatever you wished for 🙂
When everything in life is a question, you'll find your answers in music and in the silence between them. This song was an answer for me. It came to me when I needed the most, when I was lost. If you are in that boat right now, this song is for you.
It is "Kaagadada Doniyalli" – the 1st Kannada song in Pattukkaaran blog 🙂 I got introduced to Kannada films & music much before the KGF-1 wave. I got to work in this beautiful album "Kirik Party", my 1st in Kannada. The film opened up a new world of Kannada cinema for me, made some good friends like Kiran Raj (Director of 777 Charlie), Ajaneesh Loknath (Composer of Kirik Party, Kurangu Bommai, Kantara etc.,). I watched "Ulidavaru Kandanthe" much later after the release of Kirik Party. Kaagadada Doniyalli is composed by B Ajaneesh Loknath, sung by Vasuki Vaibhav and penned by Jayanth Kaikini. Even though, the 1st single "Belageddu" was blasting the charts across streaming platforms and radio channels, this song "Kaagadada Doniyalli" stole my heart. I don't know the meaning of the song yet, it's been 6 years since I heard it for the 1st time but it doesn't matter. I like the way it is comforting me even now. The way the song spoke to me, healed me still remains fresh after all these years.
The film had limited shows in Chennai and unfortunately I couldn't watch it in theaters, I watched it 3-4 months later when I got my hands on the film for the production of DVDs. The 1st other language films, songs that I watched/listened are always special. That way, Kirik Party album and the movie is super special and close to my heart. "Kaagadada Doniyalli" song placed pre-climax of the film where Karna (Rakshit Shetty) goes on a trip and discovers himself. The tune swirls like a breeze, the dense pain in the vocal of Vasuki Vaibhav makes the song heavy, yet kinda soothing. The song opens with beautiful guitar lead and travels throughout the song. The subtly thumping rhythm sets the right note of travel, not to forget the sax interludes, that's the cherry on the top.
Okay, I just googled the translation of the song to quote it for you guys!
Haguragitheno Nanedeya Bhara?
Kanditheno Thampada Theera??
(Can my heavy heart be unburdened?
Is it possible to seek familiar shores?)
The way the song has been visualised too, like a long bullet ride on a rainy day is just refreshing. I want you all to listen to this song on a good pair of earphones and watch the visual later.
See you soon in another blog. Cya, take care 🙂
,Much love… Nim'ma prītiyinda
Pattukkaaran 🙂