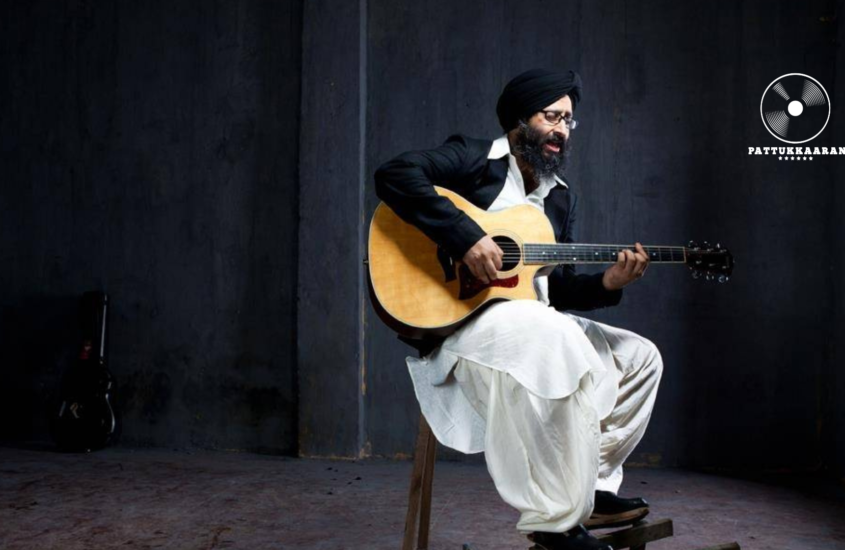 In the later 2004, I was in my 7th standard… Settling down in Jagraon – a town in Ludhiana district, Punjab. Far away from a place which I call home – Tenkasi. Appa's transfer got us shifted to this town. Appa was a Canara Bank employee and he wanted us to be with him, we also preferred being with him, although it had been just a year since we moved into our newly built home in Tenkasi.
Jagraon was full of life. The Grand Trunk road from Ludhiana to Jagraon has eucalyptus trees every 10 feet that welcomes you to the town… Ever crowded railway gates, scooters, sardar jis, guruduwaras, lassi, parathas, ever greeting warm people, grand weddings, desi daru, super caring mallu holy sisters in my convent, warm friends, my school van crush, racist foes… The calm town had everything! But, deep down… I wanted to be in Tenkasi. I wanted to be in our newly built home. I wanted to wake up in the Podhigai breeze, ever chilling Kutraala Saaral.
The entire town had just 3 Tamil families, one was ours, the other one was Appa's manager and an Idly cart family from Madurai (they used to peddle pirated CDs for me from TN). I was longing for a friend to converse in my mother tongue. One Saturday morning, I caught this song on mh1. Bulla Ki Jaana Main Kaun by Jimmy Shergill. For a Tamil Nadu born Paiyan, the music scene of Punjab was fascinating. It's all Indie, very less film songs. Whereas we hardly got 1 Indie album in 1 year in Tamil at that point of time. Coming back to Bulla ki, the song captivated me in the 1st listen. The very 1st time I watched the music video. It was shot across various locations in India, I hardly understood the song (I wasn't familiar with Hindi or Punjabi in 2004) but, the song did something to me. It tried talking to me. In the language I didn't understand, but it comforted me. The songs came back to me accidentally last week on apple music shuffle… I was hit by truck load of nostalgia.
The song is penned by Syed Abdullah Shah aka Bullay Shah, who is a Punjabi philosopher and a sufi poet who lived in the 7th century. In the song, he refers himself; The lyric "Bullah Ki Jaana Main Kaun" which translates to "I know not who Bulleh Shah is." The lyrics describe how the protagonist does not fit into any particular religious or cultural group. He does not frequent mosques, he is not bound by any rituals, he does not partake in alcohol or drugs, and he does not identify with any specific nationality. The chorus repeats "Bullah ki jaana mai kaun" which means "I know not who Bulleh Shah is" and serves as a reminder that the protagonist is not defined by any labels or categories. I used to be very proud of being a Tamil, being an Indian. It took a lot, took all these years to come out of a shell. If I was born in Turkey now, I'd still be proud of my race and fight saying it's the best. Caste, religion, race… I'm entitled to nothing. I'm human, I'm happy and feel contained that whatever I have right now is a blessing. I am not higher than anyone, not lower than anyone is my mantra for the past few years.
Even though I heard the Rabbi version 1st,i later found Junoon's version of the song. I suggest you listen to both 🙂 Dropping the lyric and translation for your understanding… I believe the song works 100000x better when you understand the lyrics of the song.
Bulleya Ki jaana main Kaun
Bulleya, Do I know who I am?"
Na main momin vich maseetaan
Na main vich kufar diyan reetaan
Na main paakaan vich paleetaan
Na main moosa na firown
Not a believer inside the mosque, am I
Nor a pagan disciple of false rites
Not the pure amongst the impure
Neither Moses, nor Pharaoh
Bulleya Ki jaana main Kaun
Bulleya, Do I know who I am?"
Na main andar ved kitaabaan
Na vich bhangaan na sharaabaan
Na vich rindaan masat kharaabaan
Na vich jaagan na vich saun
Not in the holy Vedas, am I
Nor in marijuana, neither in wine
Not in the drunkard's intoxicated craze
Neither awake, nor in a sleeping daze
Bulleya Ki jaana main Kaun
Bulleya, Do I know who I am?"
Na vich shaadi na ghamnaaki
Na main vich paleeti paaki
Na main aabi na main khaki
Na main aatish na main paun
In happiness nor in sorrow, am I
Neither clean, nor a filthy mire
Not from water, nor from earth
Neither fire, nor from air, is my birth
Bulleya Ki jaana main Kaun
Bulleya, Do I know who I am?"
Na main arabi na lahori
Na main hindi shehar nagauri
Na hindu na turak peshawri
Na main rehnda vich nadaun
Not an Arab, nor Lahori
Neither Hindi, nor Nagauri
Hindu, Turk, nor Peshawari
Nor do I live in Nadaun
Bulleya Ki jaana main Kaun
Bulleya, Do I know who I am?"
Na main bhet mazhab da paaya
Ne main aadam havva jaaya
Na main apna naam dharaaya
Na vich baitthan na vich bhaun
Secrets of religion, I have not known
From Adam and Eve, I am not born
I am not the name I assume
Not in stillness, nor on the move
Bulleya Ki jaana main Kaun
Bulleya, Do I know who I am?"
Avval aakhir aap nu jaana
Na koi dooja hor pehchaana
Maethon hor na koi siyaana
Bulla! ooh khadda hai kaun
I am the first, I am the last
None other, have I ever known
I am the wisest of them all
Bulleh! Who is that standing there?
Bulleya Ki jaana main Kaun
Bulleya, Do I know who I am?"
Listening to this song after a long time, made me miss the paddy fields, rivers, Lassi, canals, warm people, eucalyptus trees, tractors, the rope cot in every motta maadi, big air coolers, army camps of Punjab. Punjabis wear Kada as it stands as an unbreakable attachment and commitment to God. I wear Kada coz it stands as my unbreakable attachment with Punjab.
Hope you enjoy this song. See you soon in another blog post!
Tuhadda pyaara nala,
Pattukkaaran 🙂