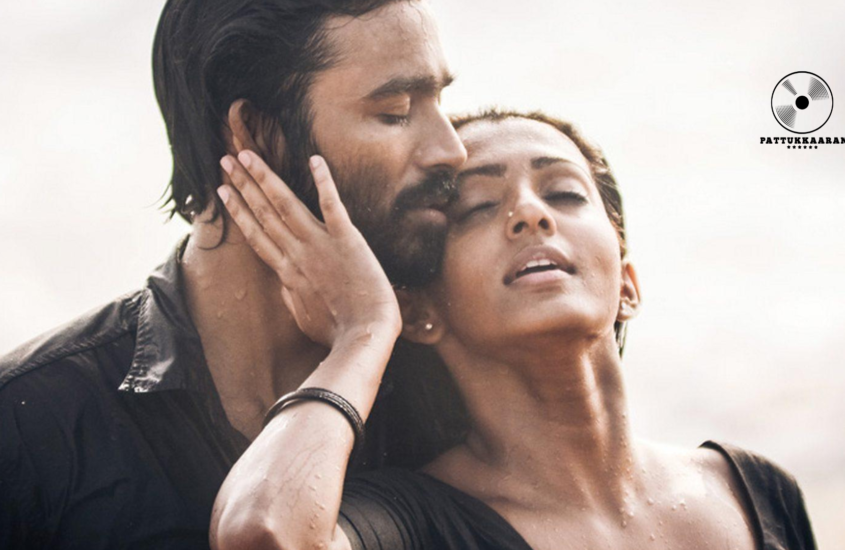 I still remember the day. It was 27th April 2013, early morning at 3 o'clock. My friend Arun Bharath, who was running Rahman 360, called me and asked, "Enna ji, thoongiteengala?" Without waiting for my reply, he said, "Poyi, U1 tweet paarunga." U1 tweeted, "Had an awesome recording session with @arrahman, sang a song for him…"
I woke up from my deep sleep, unable to contain my excitement. This was like a dream! Two of my favorite musicians collaborating for a song! I wondered if it was for "I" or "Maryan" or something else! The next morning, Bharat Bala confirmed that the song was recorded for Maryan, and my excitement multiplied. Bharat Bala was coming back for a project with ARR after Vande Mataram, and with U1 being a part of it, with Dhanush in the lead… It was overwhelming for me as a fan. It had been quite some time since Dhanush and Yuvan collaborated for a song. There was this gap after Yaaradi Nee Mohini, and 'Kadal Raasa Naan,' which was penned by Dhanush too. I was dying to listen to the album.
In the vast realm of music, certain albums have the power to transcend boundaries and touch the deepest corners of our hearts. Maryan is one such album, and it is one of my most favorite albums by ARR. The album stands tall as an ethereal collection of soul-stirring melodies, weaving a beautiful tapestry of emotions, showcasing Rahman's brilliance.
The album opens with "Nenje Ezhu." Rahman has co-written the song along with Kutti Revathi, and it feels like he's singing only for you. It's not like Oru Naalil, but whenever I listen to this one, it boosts me up. Even though the song revolves around love, it just motivates me to go on with life. "Innum Konjam Naeram" has Vijay Prakash and Shweta Mohan melting and molding as Maryan and Panimalar's souls, with Kabilan screaming their love loud for them. Gosh! What a song ❤
குழந்தை சிரிக்க மறந்தாலும்
இயற்கையில் விதித் தடம் புரண்டாலும்
உன் காதல் அழியாதே…
– குட்டி ரேவதி, ஏ ஆர் ரகுமான் (நெஞ்சே ஏழு)
நீ வந்து வந்து போயேன்
அந்த அலைகள போல…
வந்தா உன்
கையுல மாட்டிக்குவேன்
வளையல போல…
– கபிலன் (இன்னும் கொஞ்ச நேரம்)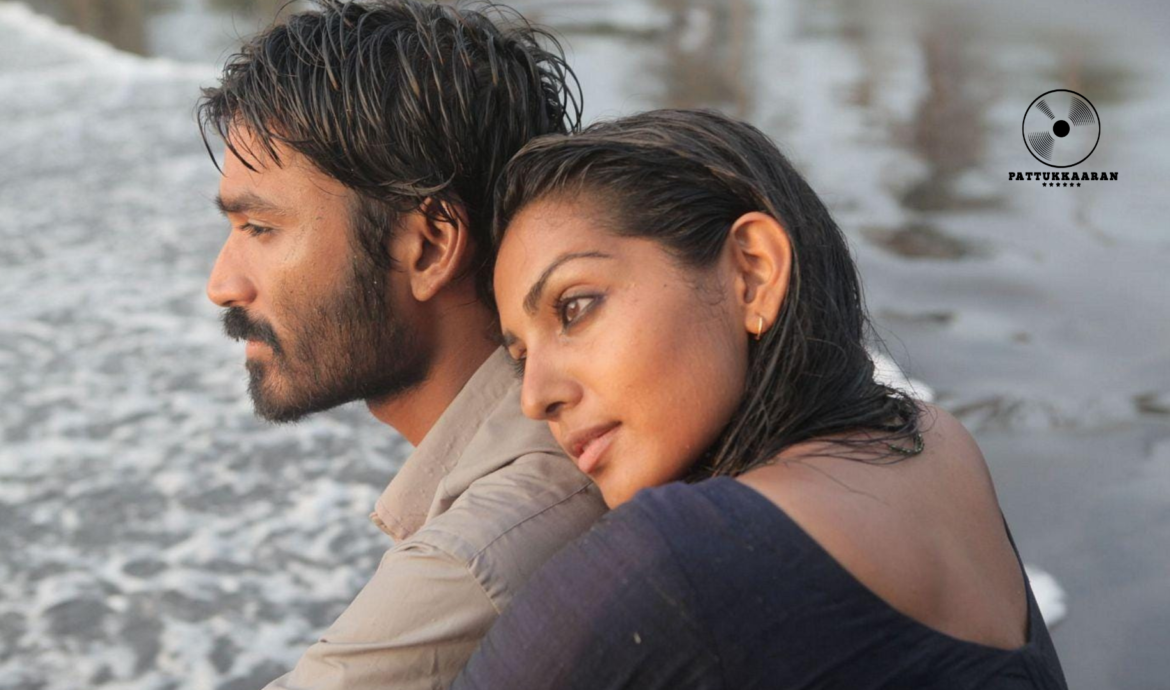 Vaali pours love in his pen to create "Naetru Aval Irundhaal." I can't really define the beauty of that song. Is it the lyrics, the simple orchestration, or the vocals? What's the best in it!!! The longing, the pain… Wuff. Vaali once again shines in a head-banging number "Sonapareeya" in the album, showing his versatility (he need not prove anyone at that point of time).
ஆகாயத்தில் நூறு நிலாக்களும்
அங்கங்கே நீலப் புறாக்களும் பறந்தன
காற்றெல்லாம் அவள் தேன் குரலாய் இருந்தது
மணலெல்லாம் அவள் பூவுடலாய் மலர்ந்தது
– வாலி (நேற்று அவள் இருந்தாள்)
"Yenga Pona Raasa" is Shakthisree's show all the way. I've lost count of how many times I've watched the music video of Rahman, Shakthi, and Keba jamming for this song. I think you should watch it too. "I love my Africa" is probably the least talked about song on the album, but the song has the charm of the streets of Africa. The song's arrangement justifies the song title. "Kadal Raasa," even though the rhythm of the song is foot-tapping, holds pain and loneliness. The song served as a catalyst during my sleepless nights in Chennai. I'm surprised that Dhanush wrote that song at that point in time. It perfectly grasps the helplessness of Maryan.
நீயும் நானும் சேர்ந்தா
வானம் கொண்டாடும்
அந்த வானம் கொண்டாடும்
– குட்டி ரேவதி, ஏ ஆர் ரகுமான் (எங்க போன ராசா)
நான் ஒத்தையில் பாடுறேனே தன்னால
இந்த பாலைவன பாறைகளின் முன்னால
வெறும் புத்திகெட்ட பாவிகளின் நடுவே
பொலம்பும் என் உயிரே உயிரே…
– தனுஷ் (கடல் ராசா நான்)
Yesterday, I bumped into ARR's insta live where Bharat Bala mentioned that Rahman finished the entire album of Maryan in 40 days! I was amused by the way he delivered this Gold in such a short span of time. The album doesn't age, it's like a fine wine.
I had no plans for blogging today, but I did it in 20 minutes for the love of this album. I hope you revisit the album for me and write to me about it. See you soon.
Ungal anbulla,
#Pattukkaaran