Nee Kaatru, Naan Maram.. Enna Sonnalum Thalayaattuven!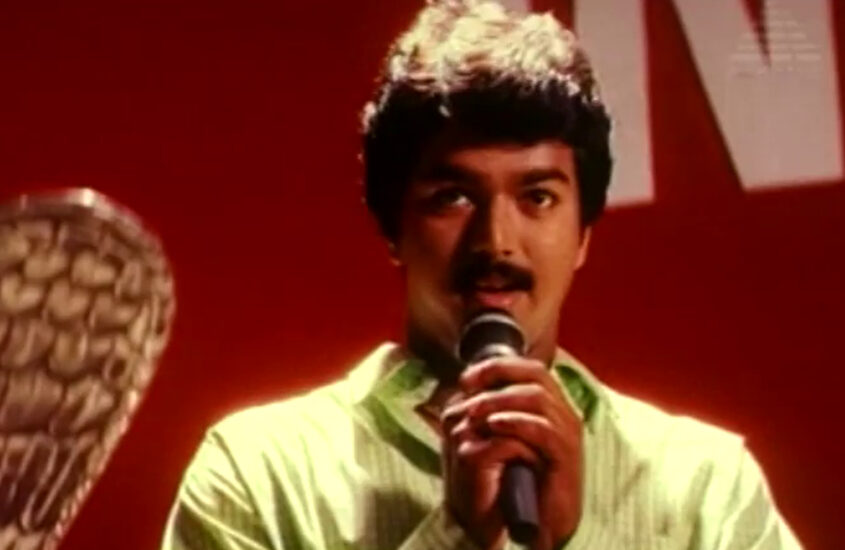 One of our followers asked me to write about this song in a recent Instagram poll I conducted. So, here we go.. 🙂
Headphones On?
If you're a 90s kid who's born and raised in Tamil Nadu, you just could not have missed this song. You'd have heard it on Oliyum Oliyum, at tea shops, music shops, wedding orchestras and almost on all the wedding tapes of that season. I was in my 2nd standard when this song hit my eardrums for the 1st time, I was residing in a small town called Kadayanallur, near Tenkasi. One of my neighborhood Annas, who was in 10th standard at the time played this song loud on his stereo speaker and got some nice beatings from his Mother. This is how my 1st acquaintance with this song happened, I kept humming the tune and singing with wrong lyrics for the next few days and then moved on from it. But the song kept coming back to me via radio, Sun TV's 'Putham Pudhu Paadal' etc. Years passed and when I first owned a cassette player, this track again came back to me on a Mix-Tape done by my Chithappa.
Vijay has always been lucky with songs. Doesn't matter if the film is a hit or not, his songs always stood for the grace. He hasn't had a bad album in his entire career. Every music director has contributed some fantabulous songs for Vijay.
"Nee Kaatru.." composed by Vidyasagar for the movie "Nilaave Vaa", penned by Vairamuthu and sung by Hariharan, K S Chitra is definitely a gem of a track and can never skip this song whenever I see it on my playhead. Visualised with Vijay and Suvalakshmi, the song opens with the euphony of Hariharan's voice singing "Nee Kaatru.." followed by a pause and a flute bliss and then he goes ahead with "Nan Maram.." a pause and a mini violin flood and "Enna Sonnalum Thalayattuven..", the floods of strings pleasing our ears. The song flows slow till the 1st interlude and gears up when the interlude starts and then comes back to the starting note in the 1st stanza. Vidyasagar, known for composing eargasmic melodies, arranged this song with underlying strings throughout the song that add more soul to it. Special mention to the Veenai on the interludes. Hariharan and Chitra amma's rendition needs no mention, their contribution literally takes the song to the next level. I'd like to quote my favorite lines..
"நீ எண்ணம்
நான் வார்த்தை நீ
சொல்லும் பொழுதே
வெளிப்படுவேன்

நீ வெயில்
நான் குயில் உன்
வருகை பார்த்து
தான் நான் இசைப்பேன்"
A Vijay kanni like me will always have a comfort spot for the Vintage Vijay 🙂 I loved seeing Vijay in the 90's, early 2000 movies for the innocent charm he owned and the way he spilled energy on screen was impeccable. Oh, God! I had a thing for his spectacles, (remembering all the drama I did to get a power glass for me but Batcha Balikkala).
Hope you revisited the song reading the post; I'm happy if so! Write to me about your fondest memory associated with this song. I'll be more than happy to read it.
See you soon! Yours truly, Pattukkaaran 🙂 Bye!