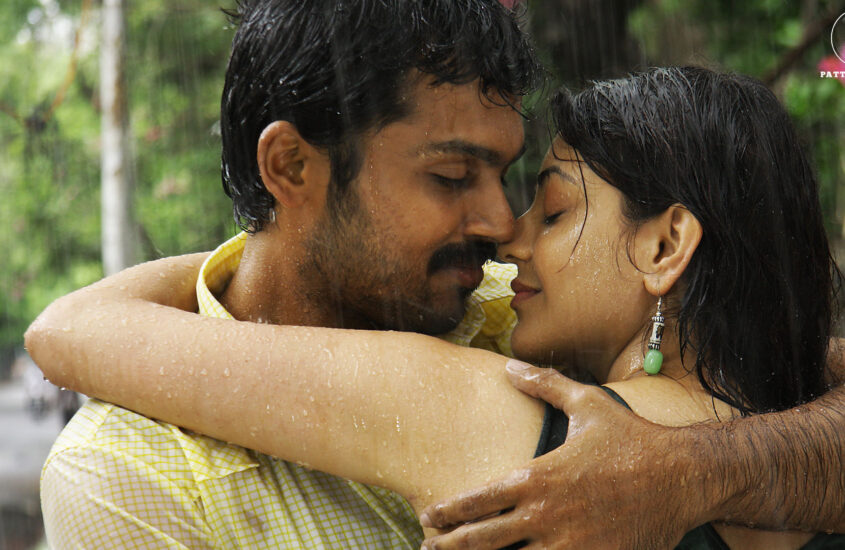 What's your favorite song from Naan Mahan Alla? Iragai Pole?? Vaa Vaa Nilava Pudichu??? Both are fabulous, needless to say! But, my favorite from the album is 'Oru Maalai Neram'. Only very few are aware of this number & this is one of the gems by Yuvan that wasn't visualised in the movie.
Back in 2010, right after Paiyaa's release, Nan Mahan Alla's audio was launched. The hype was huge for the music of Naan Mahan Alla, since the music of Paiyaa was a massive hit. Naan Mahan Alla marked the 3rd collaboration of Karthi & Yuvan after their chartbusters Paruthiveeran and Paiyaa. The film also marked the 1st collaboration of Yuvan & Suseenthiran, post which they worked on Rajapattai, Aadhalal Kadhal Seiveer & Genius. One good thing about music launches those days were, labels made sure you get ACDs on the date of the audio launch.
I totally agree that Iragai Pole is great & Vaa Vaa Nilava Pudichu is fab. But, I really don't know how this grabbed my attention more. May be coz it wasn't visualised, May be coz I thought it didn't get the attention/love that it deserves. I tried my best in making people know about this song. Like, back in those days, I used to play this song on repeat on my Winamp Radio broadcast and make fellow Yuvanians listen to it. #GoodOldOrkutDays
Oru Maalai Neram has an unconventional structure. How unconventional? Umm, you can't guess the flow of the song. The song has interesting surprises all over. Sung by Javed Ali & Shilpa Rao & penned by my favorite Na Muthukumar, the song starts off with a ghazalic humming and it takes off with a charm. The unconventional structure is the beauty of this song, it has the Pallavi repeating itself post the 1st interlude and then the Saranam begins.
The track is about the 'freshly-in-love' phase of one's love life & it never fails to leave a smile on my face whenever I listen to it. I love the way Muthukumar wrote
மழை வரும் நேரம் முன்பு
தரை வரும் காற்றைப் போல
மனம் எங்கும் வந்தாய் பெண்ணே
ஜில்லென்று நீ!

தூவும் மழை நின்ற பின்பு
தூரல் தரும் மரங்கள் போல
நினைவுகள் தந்தே செல்வாய்
என்றென்றும் நீ!!
Yuvan is one composer who probably has many unvisualised songs, unreleased films & also half-filmed visuals. Dear Directors and Editors.. Please have some mercy. Visualise songs like Oru Maalai Neram, so that it'll get the reach it deserves. Stop chopping off 2nd Saranam from visuals of his songs. PLEASE!
I want you to listen this song. No matter if you know about it or not. Listen now and write to me about it.
See you soon! Yours truly, Pattukkaaran 🙂 Bye!