Thirakkadha Kattukulle Pirakkaadha Pillaigal Pole Aanom!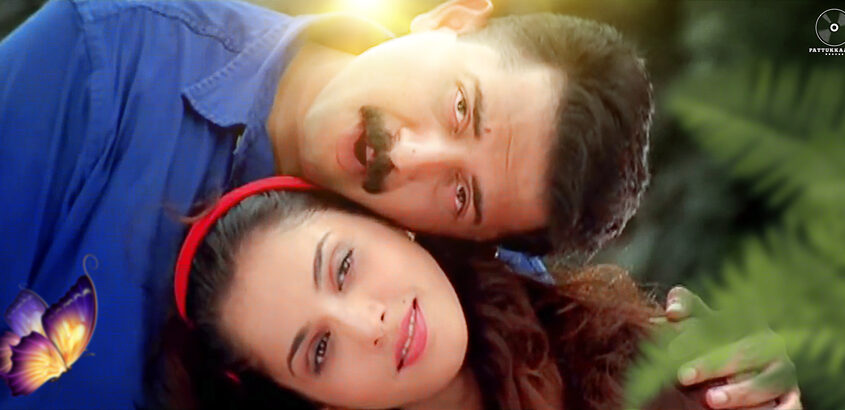 Have you ever felt the urge to transport yourself to a remote place? Somewhere near/on a mountain, near a river, falls or away from the concrete jungle. Away from the noise, pollution, crowd and phone??? When was the last time you got drenched in the rain? When was the last time you felt the fresh morning air? When was the last time you walked without slippers on a grass field? We've all got a life, but are we living it to the fullest? We work. But, work isn't our whole life, right? Off-late I've had that urge to transport myself to such places & Facebook and Insta keeps showing 'Deep Forest Resorts' to me in suggestions [Thanks to my constant itinerary] & THIS song mentioned below pours more fuel to that urge.
On a random shuffle of 90s Rahman songs, this one bounced on my play slide. I was then listening to this after a long gap & I loved the way the melody streamed flawlessly. [Okay, a confession, I'm not a fan of this song when it released. I've always looped 'Kadhal Niagara' and 'Jumbalakka' from this album but, never listened to this one.] Even after repeated telecasts of this movie on TV, I haven't watched this song visuals. As soon as the song ended on my playlist, I YouTube'd the song and to my surprise, it was visualised the same way I'd imagined when I first listened to it.. With the lead pair between falls, river streams, greeneries, dark dense jungle etc. I won't it's got the best visuals but it's definitely something the song demanded.
Sung by Unni Krishnan & K S Chithra, Composed by A R Rahman & Penned by Vairamuthu; the song runs for 7 minutes and 6 seconds. I'd have listened to this song at least 75+ times in the past 2 months. Like I often quote, there's something magical about songs that run for more than 5 minutes. Also the format of 'a Prelude, 1 Pallavi, 2 Charanam & 2 Interludes' is just GOLD. It never gets old for me. I admire the way Unni Krishnan opens with
"திறக்காத காட்டுக்குள்ளே
பிறக்காத பிள்ளைகள் போலே ஆனோம்
பறந்தோடும் மானைப் போலத் தொலைந்தோடிப் போனது எங்கள் நாணம்.."
It just pulls me into the song & also needless to say about Chithra amma's rendition. Her honey- voice when she pulls off the 2nd Charanam with ease
"கை தொட்டுத் தட்டித் தட்டி பூவை எழுப்பு
காற்றோடு ரகசிய மொழிகள் சொல்லியனுப்பு
அட என்ன நினைப்பு அதைச் சொல்லியனுப்பு
என் காலடியில் சில வீடுகள் நகருது
இதோ இதோ இதோ இதோ இங்கே
ஆஹாஹா வீடுகள் இல்லை நத்தைக் கூடுகளோ
அவை நத்தைக் கூடுகளோ வீடுகள் இடம் மாறுமோ?"
followed by Unni's
"புதிய வாழ்க்கை நம்மை அழைக்கின்றது
மனித வாழ்க்கை அங்கே வெறுக்கின்றது
நாட்டுக்குப் பூட்டு போடு காட்டுக்குள் ஓடியாடு
பெண்ணே என் மார்பின் மீது கோலம் போடு"
Pleases your ears on different levels! I miss this ARR! The ARR who gave songs that ran for more than 5 minutes. I believe I'm not the only one who felt bad when Rahman told "அவங்களாம் கேட்குறாங்க-ல, கொடுத்துதானே ஆகணும்?" in Bigil audio launch. Very few will understand the context of his reply and my disappointment.
Okay, now close the blog tab, Plan a trip with your loved one. Make sure you add this song to your playlist. Explore, Love, Live! Write to me your travel story with this song 🙂
Signing Off. Yours truly, Pattukkaaran 🙂