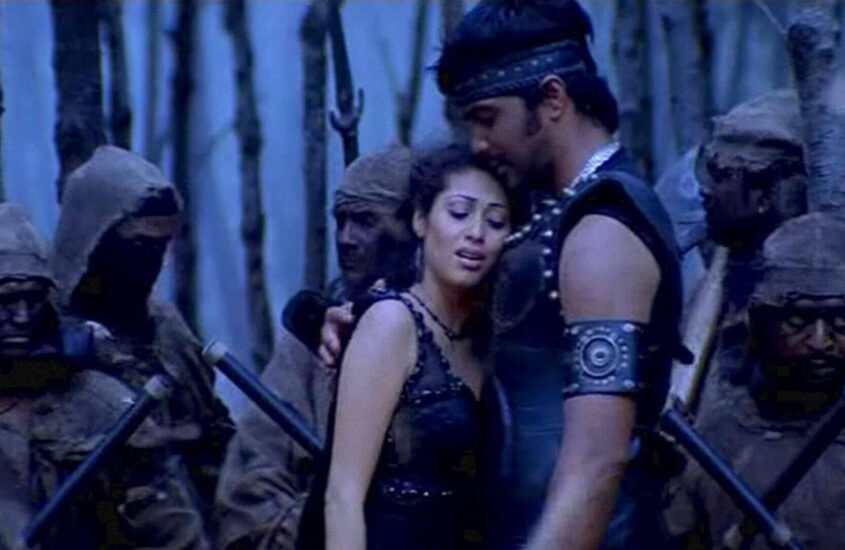 Vaigaasi Nilave ❤️
Back in 2007, when Sun Music / Suryan FM & Radio Mirchi blasted 'June Ponaal July Kaatre..' & 'Unnale Unnale..' I'm glad 'Vaigaasi Nilave..' pleased my ears more than the other songs from this film. I remember the high school & college girls having a crush on Vinay to the maxxx & boys were kraaazy about Sadha's character during the release of this film.
So, how did I come across this song?!? Before downloads, streaming & after CDs, there was a phase called "MP3". Costed 30 bucks, had 23-25 film songs in 128kbps [Piracy, But ariyaadha vayasu. BTW later I purchased the original physical copy of this one]. It was a bluish sunday evening & on a random shuffle I landed on this song. The mellifluous prelude is the main reason I passed 25 seconds in this song & when Haricharan's rendition started, I concentrated more on lyrics, Something told me that this is magical. Next day I rushed to school soon, just to discuss the song with my back-bencher gang. I was in my 11th standard then (I'm a 1st bencher. No, don't judge. I wasn't a padipps. Just height issues).
I believe that a perfect blend of lyrics, tune & singing makes a song spell-bounding. This is one such song, where the tune & the singing adds more charm to it but, BUT.. I find the lyrics of this one, a step ahead of the fabulous tune and amazing rendition by Haricharan & Madhushree. According to me, this is one of the most underrated songs by Harris Jayaraj ever. It didn't receive the love & due recognition which it deserved.
Loved the way Vaali conceived the lines
"வைகாசி நிலவே வைகாசி நிலவே
மைபூசி வைத்திருக்கும் கண்ணில்
நீ பொய்பூசி வைத்திருப்பதென்ன!?!

"



To quote my favorite lines in this song,
"இதோ எனக்காக விரிந்தது இதழ்
எடுக்கவா தேனே?"
&
"காலம் நேரம் பார்த்துக்கொண்டா
காற்றும் பூவும் காதல் செய்யும்?"



Thank you, Harris! Thanks for this song.
Cya! I really hope this post made you revisit 'Vaigaasi Nilave'. See you soon! 🙂 Please write to me if you have any memories associated with this song. Would be really glad to read'em! 🙂
Yours truly, Pattukkaaran 🙂 Bubye!