Kadhal Valarthen – I really did!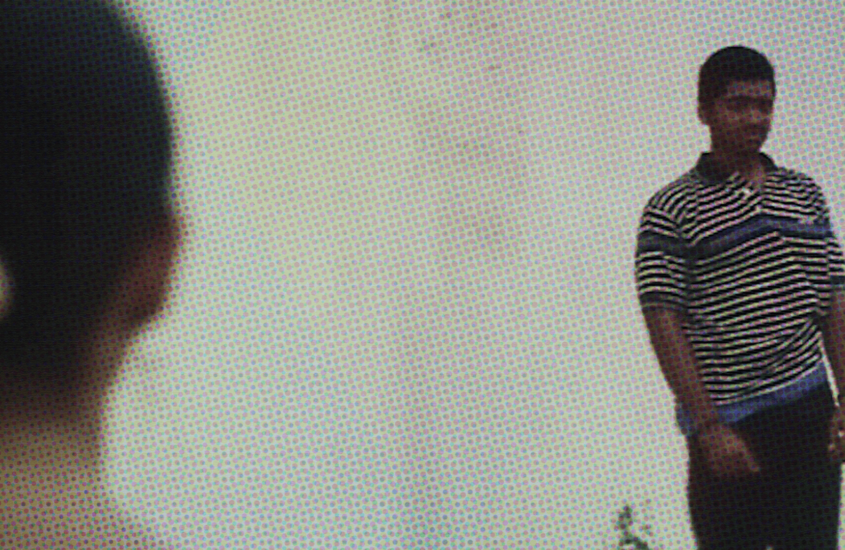 I can't find a better song to start this blog.
But, wait. I suggest you to pick up your headphones and play this song as you read this blog post or blast your speakers with this song. Please! Let's go?
Like I mentioned in my previous post, This is one song that changed everything for me. Like, Completely. If I didn't happen to listen to this track, I wouldn't have started this blog or Do what I am doing for a living right now (I mean my Job.. Polappu). This track shaped my life. This is 1st song that I listen to whenever I buy new headphones / Music Players.
My love for this song started when I was sitting in the movie hall, smiling how Madhan and Vaishu got 'L' in FLAMES. I hadn't listened to this song before & when it started playing, it calmed my soul. The soul of a very average 8th standard boy who has never been in love. Then, This song made me want to gush about my love for that special someone who never even existed to me at the time 😛 (Nobody exists now too) … & it stays afresh to me even now. 'Kadhal Valarthen..' runs for 7 minutes and 30 seconds, but not even once I have been bored of listening to this song. It's been 14 years since I listened to this beauty for the first time and it stays afresh for me. I fall in love everytime I listen to this one. I just close my eyes and sing my heart out. I don't remember anytime skipping 'Kadhal Valarthen..' whenever it popped on my shuffle. If I ever hear a glimpse of this song on TV or on the radio, I stop wherever I am & listen to it completely & then move around.
I carry some (actually many) bittersweet memories with this song, but that doesn't make me stop listening to this number at any point of life. My love for this magic is immortal.
Let's move on to the souls that sculpted this masterpiece. Yuvan Shankar Raja – Na Muthukumar – Kay Kay. I don't know who 'Okay-d' this Tune, Be it Simbu or A Jay Murugan.. Whoever it is, a BIG THANKS.
I had no clue, who Yuvan / Na Muthukumar were until this song crossed path in my life. I would have listened to the song more than some thousand times, but I still get goosebumps when listen to this line.
"Unadhu Per Ezudhi Pakkathile.. Enadhu Perai Naanum Ezuthi Vachen, Adhu Mazhayil Azhiyama Kudai Pudichen.. Mazhai Vittum Naan Nananjen.."
I remember singing this song to my History teacher in my 9th grade and he complimented me with a big smile "Nee Perungkaathalanaa Varuva." I don't know why he even said that.
The beauty of this song is in the Strings Session, I believe. Every song is magical & you don't really know what exactly makes it capture your mind, heart and soul, do you? 'Kadhal Valarthen..' has a simple, hummable tune; Simple, Deep Lyrics. Even though Kay Kay (the singer) is not too familiar with Tamil, he had emoted the love & pain of 'Motta Madhan'.
I'm forever grateful to Yuvan, Na Muthukumar for this song!
I wanna listen to this song even in my death bed & Oh! You can play this at my funeral as well! I will rest in peace! Pinky promise! :')
I'm with tears as I finish typing this, Not sure if they are happy or sad tears.
See you guys soon with another song!
Your's truly Pattukkaaran 🙂