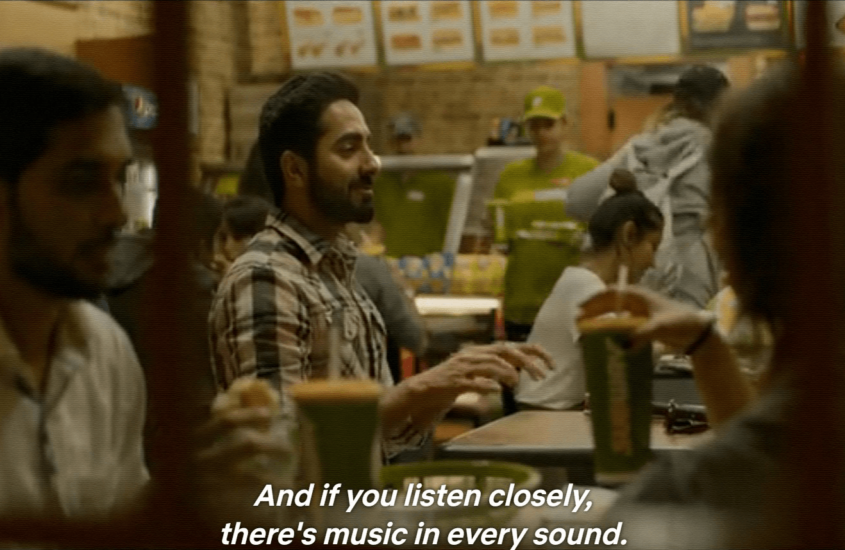 Okay, so you landed here.. Welcome to my blog! 😊, "Paatukkaran" is a piece of Me.
Let me be honest, I don't want to fake bluff here 'I had music all my childhood..', I don't even have a memory of me singing or dancing to a tune till I was in my 2nd standard. Amma's lullaby and Doordarshan's "Oliyum Oliyum" is the source of Music for me like any other 90s Kid. I don't remember but Amma used to Quote that I used to fall asleep listening to "Kanne Kalaimaane.." with Chithappa carrying me on his shoulders. The very first song I probably remember humming was "Take it easy, Oorvasi". I love the song- for the lyrics, for Prabhu Deva (I feel he is the most under-rated actor in 90s) and for the Bus that appears in the song.
Years passed, my exposure to Music was through Cable TV's! My Amma is my Shazam.. Humm a tune to her, she'll sing the song, Give trivia about the song, movie and the actors performed in the song. I enjoyed all types of Music, whatever pleased my ears. In 1999, Appa got us a Philips Cassette Player & 4 Cassettes with it, I still remember. It was Alaipayuthey, Kandukonden Kandukonden, Mudhalvan, and Karisakaattu Poove. I jumped in joy, I used to listen to them in repeat & stand next to the player and observe the speakers blast according to the rhythm. I started recording Mix-Tapes with the help of my Neighbor Akka's help. I tell you Mix-Tapes are an art form. Poovellam Kettupaar, Kushi, Dheena, Piriyamanavale, Thulladha Manamum Thullum, Mugavari, Vaali, Unnai Kodu Ennai Tharuven, Appu, Pennin Manadhai Thottu, Parthen Rasithen, Rhythm, Thenali are the few albums I remember at this instant to quote here. I loved them totally, never cared who composed, who sang, never know actually! But I loved these albums in 2000.
I saved all my pocket money and spent everything on cassettes. Originals, Mix-Tapes, Curated Ones.
In 2003, Suryan FM was launched in Tirunelveli and it helped me to discover more Music. In 2004, I moved to Punjab because of Appa's transfer. The Era when CDs started killing cassettes in the market. We lived in Jagroan, a town near Ludhiana where there's no access to Sun TV in cables. I forced Appa to get a DTH (Which was just launched in Market and very much new for that time) and got access to the one and only free Tamil channel that is Sun TV. It was not enough for me. We used to visit my Native place every 6 months. I come down, research what's hot in Music and make a Mix-Tape, Burn them in CDs and fly back to Punjab. On such a trip, I happened to watch Manmadhan. There "Kadhal Valarthen.." hit me. Quite hard. For the 1st time, I noticed a composer's name, it's Yuvan Shankar Raja who is s/o Ilaiyaraaja and Penned by Na Muthukumar. This is one song that gave me sleepless nights, one song that I memorized, one song that I'd sing my heart out. I started to look out for more works by Yuvan & found out all his earlier works were my favorites! Yes, I'm a Die Hard fan of Yuvan.
Time flew, I came back from Punjab. My love for Music and Movies grew up huge! Time evolved from CDs to Downloads to Streaming. I'm now into Movies and Music.
So, what to expect in this blog?
Nothing but Music. Lyrics. Abundance of Playlists. Language never matters to me in Music. Trust me! I'm konjam bad in stringing things in words, Forgive me for that. See you soon!