I firmly believe that, right music will come to you at the right moment. It's just the matter of how you receive the music.
You definitely have some songs that feel like a warm hug, right? The ones you just wanna pull from the play-head and hug it. This is one such song for me. "Marakkavillayae" from Jersey, Sung by Anirudh Ravichander & penned by Vignesh Shivan.
Eventhough the film never got dubbed in Tamil, Ani brewed this song in Tamil for his exclusive Valentines day release. The song beautifully opens with simple guitar strums and takes you on a breezy ride. Also, the song breaks the cliche of us seeing, falling for someone. The song kindles the memory of that special someone seeing us, talking to us in…
நீயாக அன்று என்னை பார்த்ததும்
நீயாக பேசி போனதும்
நீ என்னை ஏற்று ஒப்பு கொண்டதும்
மறக்காதே!
lines! 🙂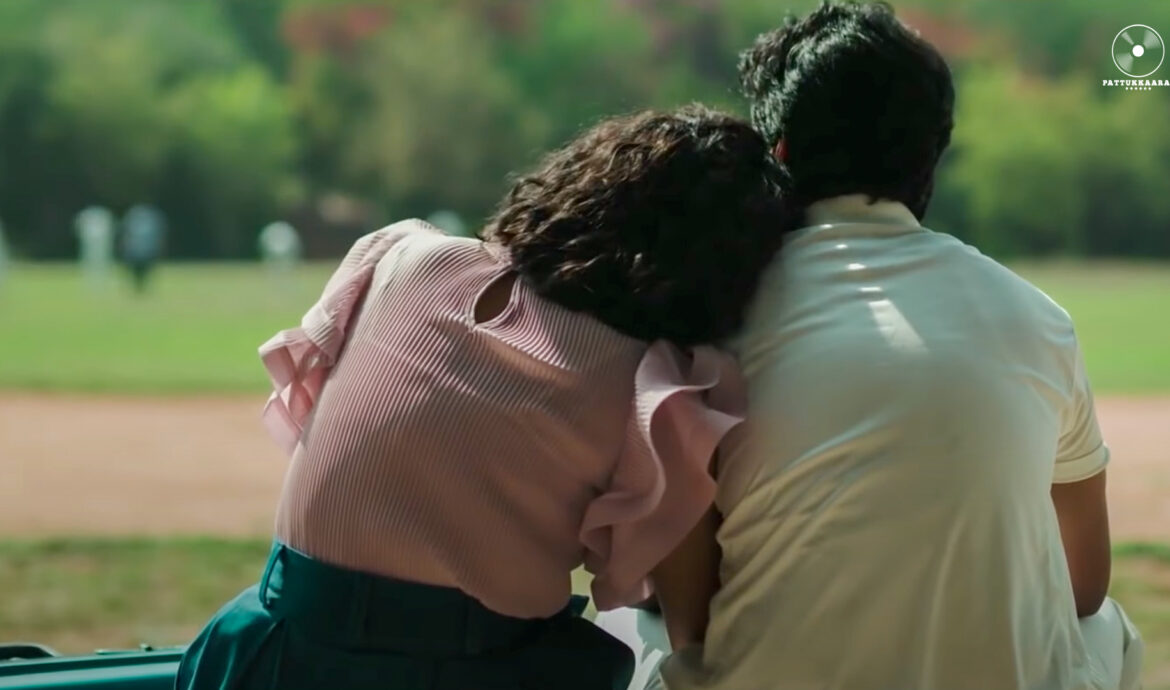 The track arrangements stand out for me from other Anirudh songs. The way it's built with guitars, sax, rhythms, strings… It's gorgeous! I wasn't hyped for the movie at all till I listened to this song. Single release done right!
I do have complaints about Music composers singing all the songs in albums these days. This song, definitely we can whitelist from the blame. I feel, nobody could have justified the song the way Anirudh has sung, emoted it (may be I'm wrong, may be coz I've heard this thousands of times. But, issokay… It's my opinion). Especially, the way Ani sang
"போகாதே என்று
உன்னை கெஞ்சி கேட்டதும்
நீ போன பின்பு
நான் புதைந்ததும்"
has my horrrt.
The song will definitely take you to the one, to whom your heart belongs. The lyrics by Vignesh Shivan is definitely a crown on this beauty. It is simple, beautiful & tailor made for the tune. You cannot name this one as a dubbed song, the lyric syncs and sits perfectly with the tune that it sounds as original as it sounds. Every time I play the song, the song just pools me into it. I just remember the days, memories of meeting my love. Oh yea, this is the 1st song in my Mixtape that I presented her! This song is very personal to me 🙂
"நீ என் உலக அழகியே
உன்னை போல் ஒருத்தி இல்லையே"
Been following Nani since Ala Modalaaindi days and seeing him in a film like Jersey is such a delight. I'm such a simp for Shraddha Srinath. DAMN! She shines like million bucks in the song (Insert "Ivlo Neram Nan Shraddha'va mattum thane Parthutu Irundhen" Template). Oh, don't get me started.
If you have heard this song before and I'm rekindling this for you, I'm happy.
If you haven't heard this beauty and I'm introducing this to you, I'm super happy.
Let's talk more music,
Cya soon…
Pattukkaaran