Sevakkaattu Seemaiellaam 💥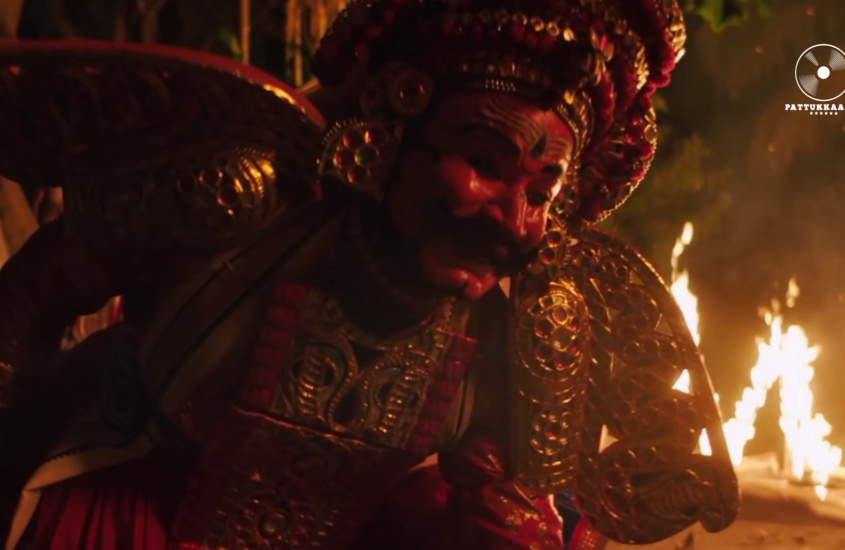 "Political correctness doesn't come in a day".
We all would have been toxic, casteist, conservative, misogynist, patriarchal at some point. We should be open to learn, unlearn, open up, evolve to become a better person. It's a constant process. That way, Art has helped me evolve into a better person in the last 10 years. I firmly believe that. Tamil films, Music and my exposure to Black history in Blues, Jazz, Hip-hop has definitely leveled up my political awareness. But, it's always here. Since MGR days, how DMK has infused their political ideologies in movies, songs. Art is a powerful tool!
This song, "Sevakkaattu Seemaiellaam" from Nenjukku Needhi, penned by Yuga Bharathi & Composed by Dhibu Ninan Thomas is my recent addiction. I'd not say recent, I did listen to this song when it released. My friend Barath sent the song with text "Kelu ya, nalla irukku…" & I immediately pulled the song to my play-head and listened to it. The setup of the song in the Villu Pattu format with Khanjeera and the raw, painful voice of Guru Ayyadurai swirled me inside the song.
I watched Article 16 and wanted to watch this remake, unfortunately didn't watch this one yet. Everytime I listen to the song, I feel heavy. Some songs give that feel… like Vaa Rayil Vida Polaama, Ellu Vaya Pookkalaye this song offers me a weight. அது என்னவோ ஒரு மாதிரி பண்ணும். Special mention to Guru Ayyadurai & Yuga Bharathi for that. The song built on Khanjeera, Thavil, Nadaswaram, Harmonium, Strings & built with bass like a chef's kiss! Dhibu should get more movies that has strong plots. Taking this space to Thank Arunraja Kamaraj, Dhibu Ninan Thomas, Yuga Bharathi & Guru Ayyadurai for this song!
It's not a detailed blog post, I don't have a lot of memories with this song. I just love this song & I want to introduce this song to you all. Please listen and let me know if you liked this one 🙂
மும்மாரி பெய்யுதுங்க
மூணு போகம் விளையுதுங்க
ஒப்பாரி வைக்கும் சனம்
ஒசர வழி தெரியலைங்க
முள்ளோடு பூவிருக்கு
முத்தத்துல நெலவிருக்கு
கல்லான கடவுளுக்கே
கருணை அது எங்கிருக்கு
கற்பூரம் ஏத்தியும்
கண்ண காட்டலே
நெய் சோற போட்டுமே
மண்ண காக்கல
பொய்யில உண்ம பொசுங்கி போக
எத்தன சட்டம் அம்மாடி
நீதிய காசுக்கு வாங்குற மனுசன்
நிக்கிறான் பாரு முன்னாடி…
– யுகபாரதி
See you soon in another blog post!
Yours truly,
Pattukkaaran