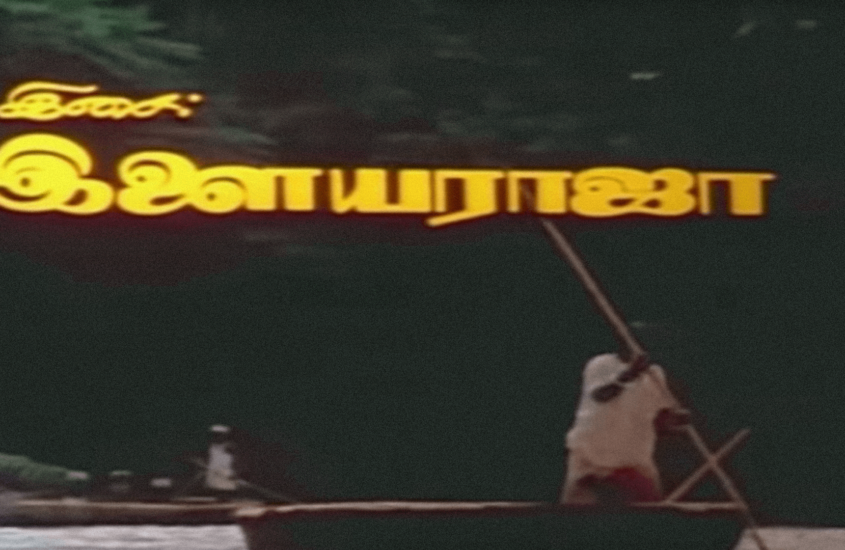 Got your headphones On?
Konjam extra throwback this one is!
Even though I've crossed TVs and FMs listening to this song, My 1st memory of watching this film was in my 10th class exam holidays. I found a DVD of Vijayakanth Hits that had Vaidehi Kathirunthaal, Amman Koil Kizhakkaale & Poonthotta Kaavalkaaran. Not a fan of Vijayakanth's movies, since as a 90s Kid I've always seen him act in action movies, Saving India from Pakistani Terrorists. But, On my Chithi's suggestion, I watched "Vaidehi Kathirunthaal" & Completely blown away! Not in my wildest dreams, I imagined Vijayakanth in such a movie. I became a fan of his 80s films after watching this film.
Even though, this song has nothing to do with Vijayakanth's acting skills.. But, Vaidehi Kathirunthaal is one of the BEST Album Raja gave to Vijayakanth. This one, A wedding song, set in Water & Parisal in the flashback portion of Revathi. I wonder how did they manage to shoot this song in Coracle, amidst all the water in the film age without Monitor! [Digital ruined our skills].
Written by ace writer Panchu Arunachalam sir, The song sung by Ilaiyaraaja sir & Uma Ramanan [God! Her voice!!]; Song composed by Isaignani ofcourse! The song excites me like I'm listening to it for the 1st time. The Track starts up with a chorus and hit by rhythm's later! Icing the cake is, Acapella that evolves throughout the song! I mean, the way Raja fused in this track is B.R.I.L.L.I.A.N.T.
Also, One interesting Trivia about the film is. The film is written for the songs. Yes, you read it right. Ilaiyaraaja composed these 6 songs for a movie which was shelved later. Ilaiyaraaja wanted these 6 songs to go into one movie and adamantly refused all the offers from Directors / Producers who wanted to use them separately. Director R Sundarrajan took this as a challenge, He penned a story that has situations and high which gave the space for these songs. One more Trivia: The movie's one-liner was.. In this story, two adverse incidents happen. One due to the lack of water and the other due to excess of water!
& My most favorite line from the song is
ஆத்த கடந்திடலாம் புள்ள ஆசைய என்ன செய்வேன்? ❤️
I really hope this post made you listen to this beauty. See you all soon with another one from my "favourites" collection! 🙂 Please write to me if you have any memories associated with this song. Would be really glad to read'em! 🙂
Yours truly, Pattukkaaran 🙂