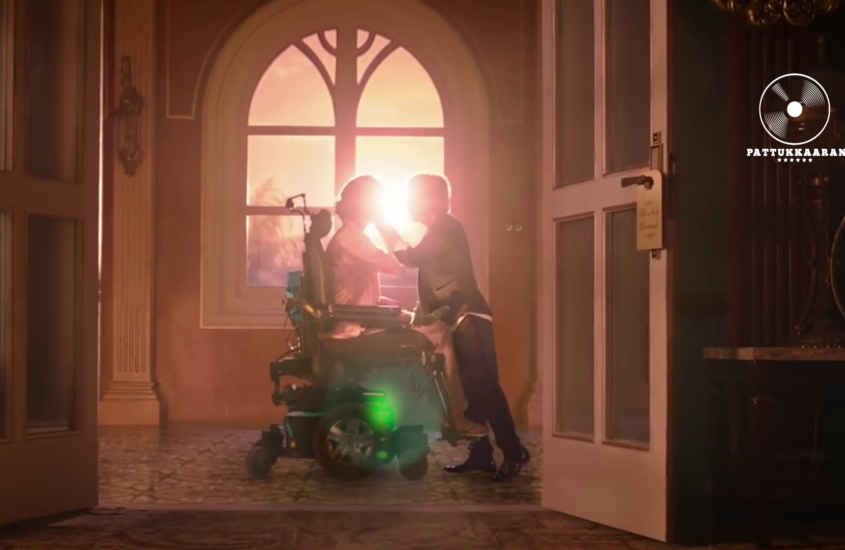 This is one song I wanted to write about for a long time! "Mere Naam Tu" from 'Zero' composed by the legendary composer duo Ajay-Atul, sung by Abhay Jodhpurkar & penned by my favorite Irshad Kamil. Directed by Aanand L Rai, who I admire for the way he got Raanjhanaa album from A R Rahman. 'Zero' album came out approximately 2 years after Sairat's release; during my initial listen I felt shades of Sairat's arrangement in this one but this song has a different charm all-together.
The song opens with a beautiful flute prelude, followed by piano and glorious strings! GOSH. The way the song opens sounds like a dream and of course, the visuals of the song is a dream indeed. The song has a soothing melody that is both calming and uplifting. The lyrics of the song are simple yet profound and convey the emotions of the protagonists of the film. The lyric that 1st strikes is "Woh rang bhi kya rang hai", which roughly translates to "A colour that doesn't match the colour of your lips ain't a colour". The melody of the song is gentle af, but the percussions and the overwhelming violins make us fly, literally! I often go back to this song & my Youtube algorithm brings this song to my play-head often. But, I have never listened to this song only once at any point. It's always on repeat, atleast 2-3 times.
One of the most remarkable things about the song is the vocal performance by Abhay Jodhpurkar. He sounds smooth and soulful, and perfectly captures the emotions of the song. His rendition of the song is both tender and passionate, and adds an extra layer of depth to the beautiful lyrics. Even if you don't understand the lyrics, I feel it's still a wonderful song. You know how big a fan I am for songs that run 5+ minutes. This song is built with a prelude, 2 interludes, 2 stanzas & the composers didn't forcefully trim the song for the sake of streaming or FMs. Thank goodness!
The song is a beautiful ode to love and romance with some beautiful lyrics by Irshad. Just translating first few lines of the song for you guys…
Woh rang bhi kya rang hai… milta na joh tere honth ke rang se hubahu!
A colour that doesn't match the colour of your lips ain't a colour
Woh khushboo kya khushboo thehre na joh teri sanwari zulf ke rubaru!
A fragrance that doesn't stop in front of your beautiful tresses ain't fragrance
Tere aage yeh duniya hai pheeki si
This world is pale in front of you
Mere bin tu na hogi kisi ki bhi
You're just mine and not anyone else's
Ab yeh zahir sareaam hai, elaan hai
Now I announce this openly in front of the world
Jab tak jahaan mein subah shaam hai… tab tak mere naam tu!
You're mine till the time there's morning and evening in this world
Jab tak jahaan mein mera naam hai… tab tak mere naam tu!!
You're mine till the time my name exists in this world
What really ices the cake is the song's choreography. It's a tailor made visual for the song & I don't think anything else would have made justice to this beautiful piece of music. It features graceful and fluid movements that are elegant. The dance moves complement the melody of the song and help to create a visually stunning experience. Shahrukh Khan's grace just compliments the song a little extra. Not to forget the brilliant chidren dancers in the song.
This song is a magic and I want you to experience this. Grab your headphones, play this song, close your eyes & get lost in it. You can watch this song's visuals later.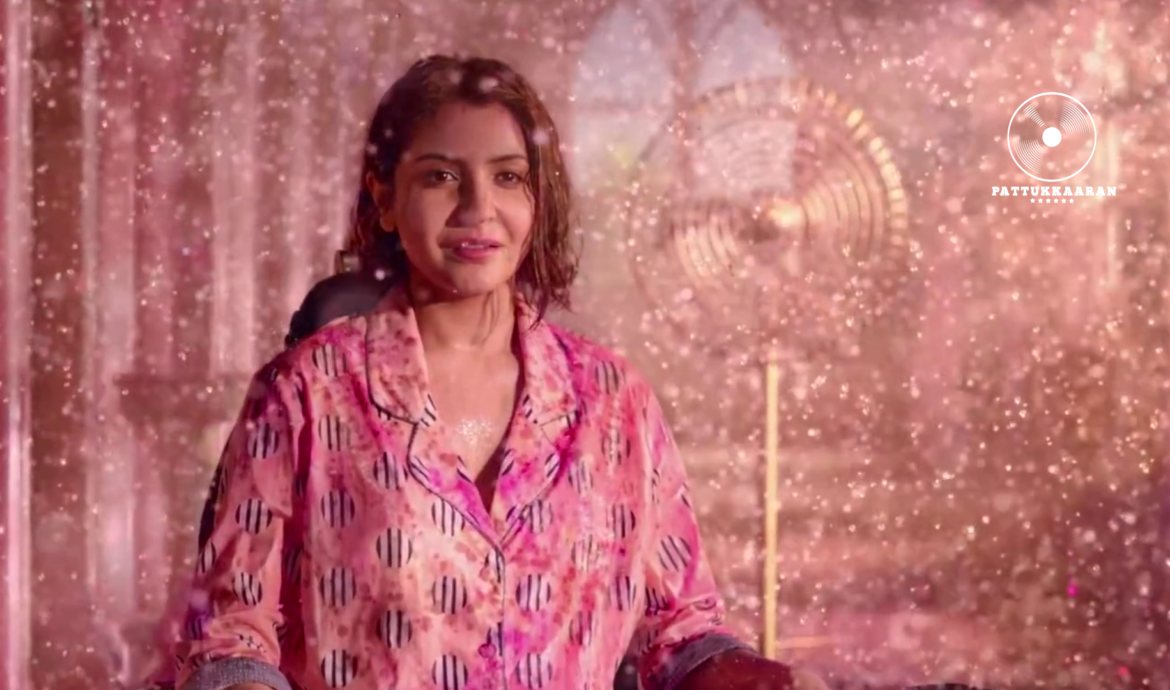 P.S. If you're looking for a beautiful song to dedicate to your crush, here's one!
P.P.S. Bonus points if you send the lyrics & its English translation along with the song 🙂
Cya soon in another blog post, Take care…
Aap Ka Pyaara, Pattukkaaran 🙂