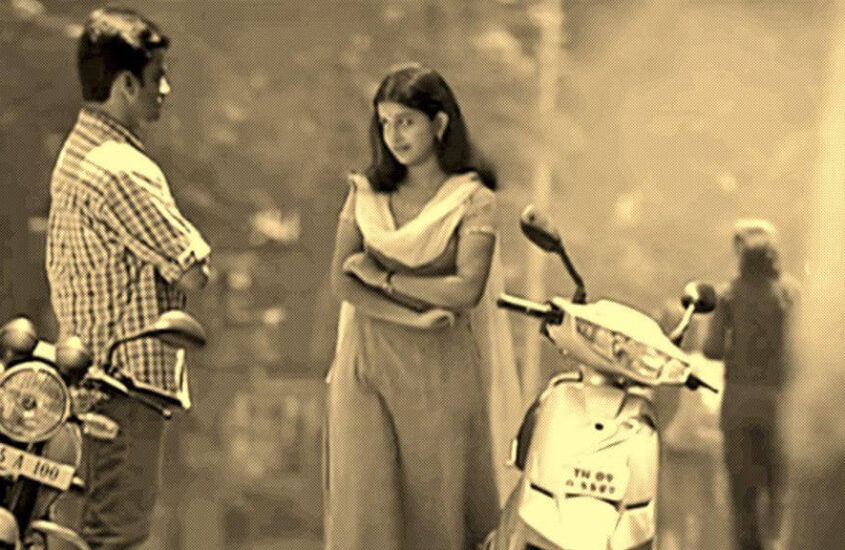 Plug in your headphones, Listen to this song & read this blog for best experience.
This song is one example of how visuals play a vital role in making the song reach a huge audience. Not everyone is aware of this number, since this song isn't placed anywhere in the movie. I believe soo many people are unaware of this song, Here you go!
"Run", released in 2002 was a chartbuster album & the music by Vidyasagar had reached every nook and corner of Tamil Nadu. Theradi Veethiyil, Kadhal Pissase, Ichutha Ichutha, Poi Solla Koodathu, Minsaram En Meedhu.. The album is pure GOLD. Director Lingusamy is definitely one of the best album producers of Tamil Cinema and Run is without a doubt, a feather on his cap. I owned a Mixtape of Run, and also a TDK D90 cassette (that had this movie's songs), & I would have listened the entire album on that cassette atleast a zillion times now.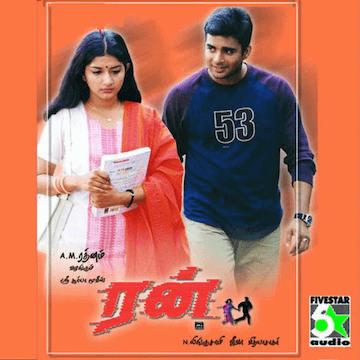 Cassettes died, CDs came In. CDs died, MP3s came In. MP3s died, Downloads came In. Downloads died, Streaming came In. The beauty is I've listened to this album in all of the formats mentioned above.
As kids, we weren't fond of melodies. To an extent, we all enjoyed peppy tunes. But this song broke the ice of melodies for me. Even though I enjoyed Run as an album totally, this track is something I pay my extra attention to. This song kinda melts me. I feel that it's tailor-made for Balram & Sadhana Sargam. Balram's voice is kinda peculiar and soothing & the way Sadhana has sung this in her usual "Konji Konji Pesum Tamizhazhagu" tone, gives me nostalgia of my love that never existed in the 1st place at that time. I always wonder how Vidysagar comes up with such melodies. Melodies that please your ears. Melodies that stand in your ears & those that you hum for a long time. This man never fails to amaze me.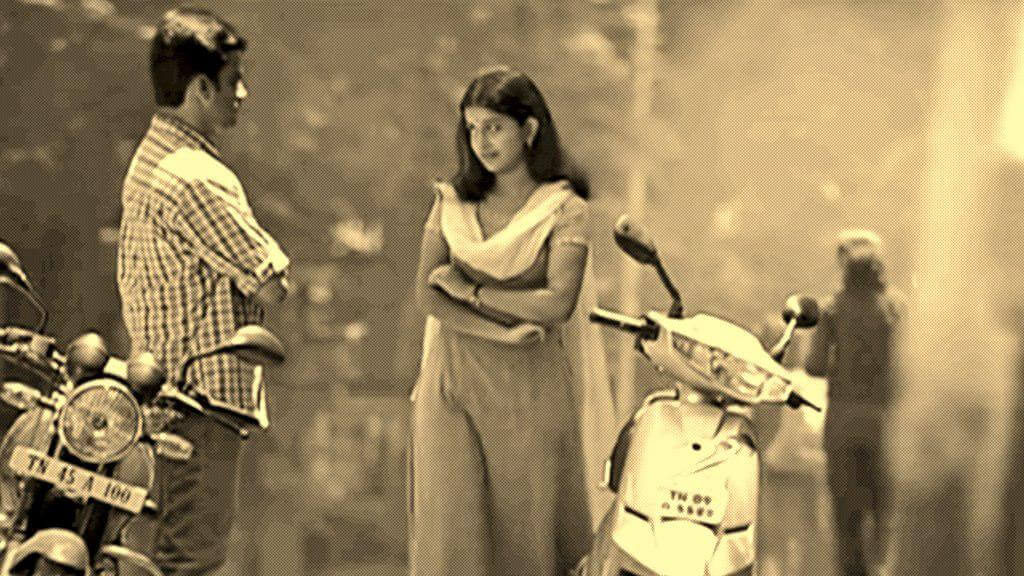 Penned by Thamarai, If you asked my favourite lines from this song, I'll quote every line that's there 😀 I love everything about this track so much!
"சத்தம் இல்லா தீபாவளியே
நெஞ்சை கொண்டாடு!"
The biggest disappointment for me was when I came to know that this song wasn't placed in the movie. Back in those days, people coming from overseas used to bring DVDs of films which are 100-150 days old. One of my family friends got me Run and that was the 1st time I saw the movie. 1st time it was jet-paced. I didn't notice that 'Panikkaatre..' was missing. Later on, when I knew about it, I forwarded and rewinded the DVD again & again, in search of the song. NO LUCK! I also came to know that the song was not screened at theatres too. I believe, if they had a visual for this song, it would have reached more people.
I hope this piece of blog helped you in finding & cherishing an earworm. See you all soon with another one from my "favourites" collection! 🙂
Yours truly, Pattukkaaran 🙂