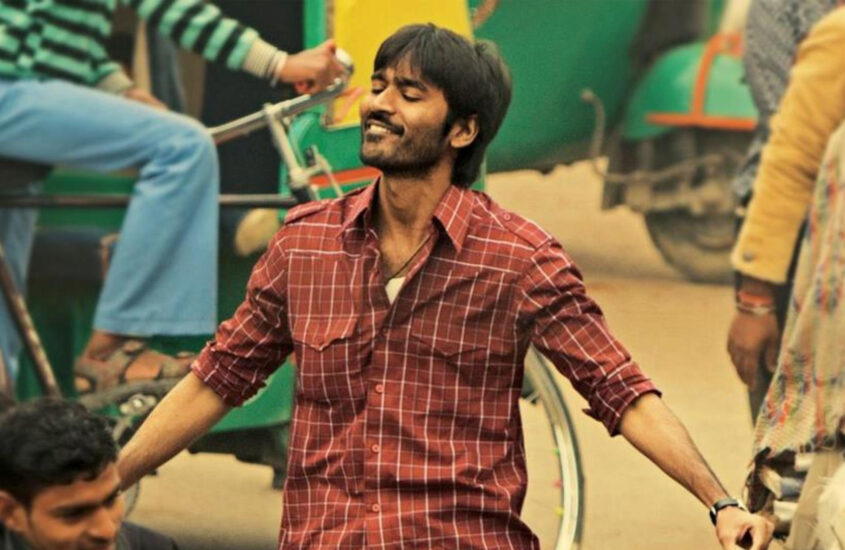 "Raanjhanaa Hua Main Tera.." oozes an early 2000's magic according to me. Being a person who always relates time periods with the Music and the Movies that I watch; even though this track came in 2013, it smells like an early 2000s track. This track brings back fond memories of my school crush in Punjab & my staging to sit next to her in our school van. Even though she bro-zoned me later, the song brings out the school crush josh to me.
In 2013, ARR gave back to back bang-on albums for Dhanush; Maryan and Raanjhanaa. Both being my favorites. This song also reminds me of my friendship with a fellow Rahmaniac Arun & our never ending phone calls about Music & Music! He's my go-to web tech guy. Oh, did I mention? He built this blog for me.
It always feels festive to meet the person you love after a while, right? I'm sure it's the same for everyone. In the ongoing pandemic situation, with many options to virtually meet and connect with our special someone, we still miss their physical presence around us. Nothing matches face-to-face conversation. If this is the case in 2020.. Imagine the scenario in early 2000's, 90's, 80's!?!
It does feel festive for Kundan, who is waiting for the arrival of Zoya. Seperated from Zoya, his high school romance – Kundan is gonna meet her after 5 years. With no communication between them over the past few years, Kundan has been waiting unconditionally for the return of his love. No questions asked, no doubts raised, no second thoughts spared. He's waiting to pick up the pieces exactly where they left off… This dreamy song is visualised around Kundan's preparation to meet Zoya. The whole of Varanasi takes part in his preparation & dances in joy as both Kundan and Varanasi haven't met Zoya in the past 5 years. It's a homecoming for Zoya, it's a reunion for Kundan. And it's a festival of love for Varanasi.
The song starts off with
"aaja aaja dil ke gaun"
(come to the village of my heart)
& I find that extremely cute. The hook line
"raanjhanaa hua main tera,
kaun tere bin mera"
(I'm crazy about you, who do I have except you?)
has my heart! Sung by Jaswinder Singh & Pakistani singer Shiraz Uppal; the song was penned by Irshad Kamil for Raanjhanaa directed by Aanand L Rai.
This track sounds very Bollywoodish with its dhol, the mukhda is strikingly distinctive because of the way ARR has glazed a classical composition using the sitar and the tabla. The antara has such a charming construct. Oh, the strings! the dhol!! the sitar!!! in the interludes. Such life! The song actually has the capability to teleport you to the sadaks of Varanasi even if you don't see the visuals.
Hope you listen to the song reading the post and wander in the streets of Varanasi along with Kundan. Write to me about your fondest memory associated with this song. I'll be more than happy to read it.
See you soon!
Yours truly, Pattukkaaran 🙂
Bye!