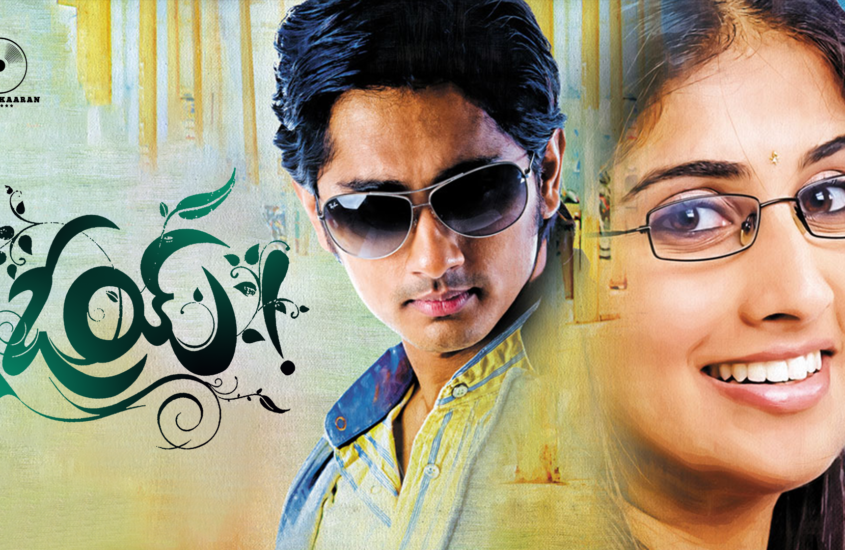 Looking at an old photo, reading an old letter, leafing through an old book, visiting a place from your younger days, hint of a perfume that you used to love… All this will jog your old beautiful memories. But, listening to a song that you used to love will literally transport you to the old time! (Autograph Cheran'um Saatchi)
That's how I was teleported to 2009 when apple music algorithm decided to surprise me by throwing "Oy!" to my play-head, a couple of days back. Back then, we didn't have artists/production houses/audio labels on Twitter dropping updates about an album every hour. All we knew was that Yuvan signed a Telugu film with Siddharth and earlier the film had Shruti Haasan in lead roles, later replaced by Shamilee. Thanks to Idlebrain (Only reliable source of Telugu film news those days). Oy is the 1st Telugu album I memorised lyrics I guess 😛 like by heart. Even now, I don't know the meaning of the lyrics fully, but I can sing the album from A-Z. In May 2009, Yuvan dropped this banger of an album. The album has 6 songs. 6 foot tapping, moving, absolutely addictive songs. On the audio Iaunch, I opened RAAGA to play the album and upon clicking the play button, IDM popped up and helped me download the album in one go!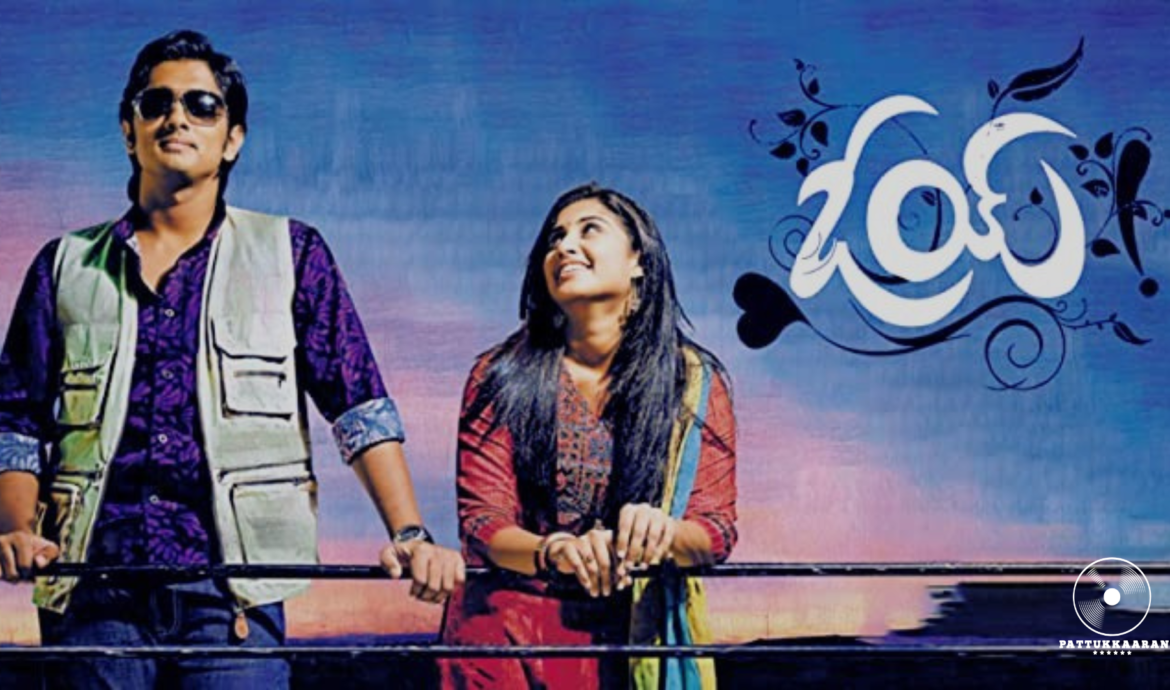 Oh man! The re-recording is equally brilliant, U1 rehashed some scores from Deepavali and used it for Oy and that sounds tailor made for the film too.
The album opens with "Oy Oy!" – One of the fab rock numbers produced by Yuvan. The song has Siddharth and Prashanthini before the mic, Chandrabose getting into the shoes of Udhay and expressing the josh of love at 1st sight seeing Sandhya. Siddharth goes free-wheeling in this one & Prashanthini's voice sounds like an ice-cream during a rock concert! The 2nd one in the album is "Saradaga" by Sunidhi Chauhan and Karthik, Penned by Anantha Sriram. Karthik has always been a pro at melodies, but listening to Sunidhi sing a melody is a different high & this song offers that one! The next track on the album is "Waiting for you" by Kay Kay, Penned by Vanamali. It's okay if you don't understand Telugu, this song will move you. The warmth in KK's voice and the way the song is constructed has given me sleepless nights. After Kadhal Valarthen, this is one song of KK I absolutely rate as his best! It amazes me how he emotes in Tamil, Telugu even without knowing the language. The strings in this one is just mind-blowing stuff by Yuvan. Especially the 2nd interlude, GOD! 4th song in the album is "Anukoledenadu" by Shreya Ghoshal, penned by Vanamali. This album is soo rich with strings and the right voices in every song feels like butter! I remember Milliblog quoting "the composer wisely underplays the orchestration to accentuate the vocals". Which is soo true! The next in the album is "Povadhe Prema" sung by Yuvan Shankar Raja, penned by Vanamali, yet another Yuvan in his comfo-zone song (Yea, love failure). I've seen people complaining that Yuvan's singing is off-key and I go with Yuvan on this, yes… it sounds lovely! Little imperfection is beautiful. The guitars and the melo-rock with Yuvan's voice in this song is such a delight. "Seheri" is the last song in the album, but the film opens with this song. Penned by Surendra Krishna, Krishna Chaitanya, this one is sung by Toshi Sabri & Priya Himesh. This is probably Toshi's 1st song in Telugu and he's sung only one song in Tamil in Kadhal 2 Kalyanam. Both for Yuvan! (Kanni'ism peaking) The song also features Pav Bundy in the rap-portion. He has collaborated with Yuvan for Goa title track & Theeradha Vilayattu Pillai (En Jannal Vandha) too. The way Yuvan fused the song is adorable!
The film's director Anand Ranga dropped an interesting trivia about the album this year. He tweeted "Oy! and ARR After explaining every song situation in Oy!, @thisisysr asked for a reference song. This is a normal practice to only find out the raagam that the filmmaker has in mind, as most of us wouldn't be able to tell the raagam as such. Though he is the son of a living legend Music Maestro Illayaraja, all the references I gave him were @arrahman songs. And the result were the songs of Oy!"
The full film is on YouTube, watch when you are free! It's a sweet film with beautiful music.
Ah, I forgot "Tholisari Nee Deevene" – One additional bit song, sung by Hariharan for the film. It's not available on any streaming platforms, catch it in the movie. I totally enjoyed writing this today, revisiting the album, listening to the film in the background!
Please go listen to the album if you haven't already. If you have, it's a reminder to listen to the album now. Watch the film if you haven't. Rewatch, if you have! I hope you enjoy the album and the movie!
See you soon in another blog post!
Yours truly,
Pattukkaaran