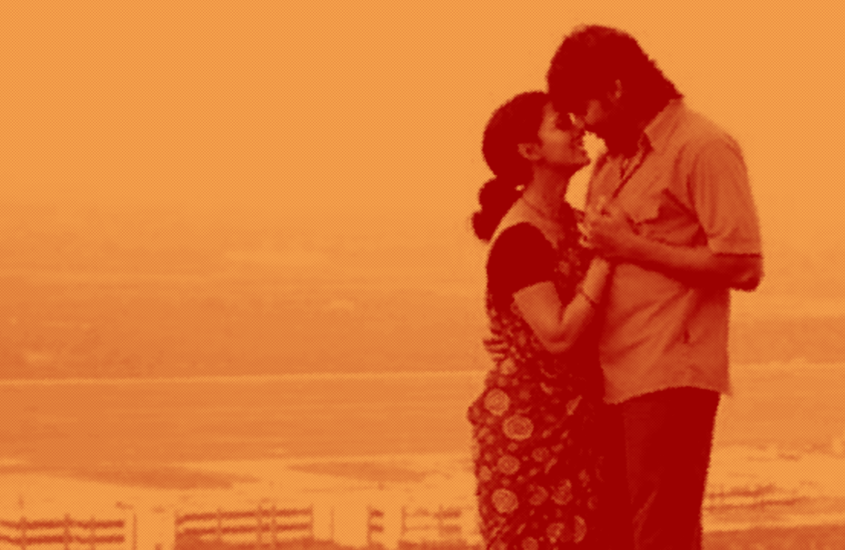 Grab your headphones, play the song & read! 🙂
(Not an official link. The album isn't available officially on any of the streaming platforms)
G V Prakash had a very promising debut, 'Veyil' which consisted of my most favorites Uruguthe Maruguthe, Kaadhal Neruppin Nadanam. Right after that in some 'thunukku' news of Arya – Pooja relationship kisukisu, I found out that they are doing a movie named 'Auto' which was later renamed as 'Oram Po' & G V Prakash was roped in for the same. I was waiting from that day on, for the music launch of Auto.
This trailer of 'Oram Po' released out of the blue and the small glimpse of music triggered my excitement to the max. No, we didn't have social media, hype tweets, coming soon posters, influencers' crap then.. but, life was TRULY good those days. The 1st time I witnessed this trailer was during Vijay TV's Trailer time. I was expecting a whacky album from GV that would be in broad contrast from his previous movie, Veyil.
BUT, "Idhu Enna Maayam.." in Oram Po was quite a surprise. I didn't see that coming! It's been 12 years since the song released but to me, THIS IS THE BEST EVER SONG by GVP.
There are songs, which we feel have got beautiful lyrics but the singers make it even better with their vocal skills. A few songs may have beautiful vocals but maybe the lyrics could have been better. But, this one's got everything in place. Just Perfect. It can't get any better.
Penned by Na Muthukumar, needless to say about the magic he does to every song. But, one thing.. People rave about Muthukumar's combo with Yuvan but forget his works with G V Prakash. In GV's discography almost 70% of the songs are penned by Na Muthukumar. I see Muthukumar the way I see Dravid, because his collaboration with every Music Director has turned out to be a success till date. Let it be Ilaiyaraaja, A R Rahman or anyone else. He's kept hitting the bull's eye.
In 'Idhu Enna Maayam..' I love this line in particular..
விழிகளை நீ மூடிவைத்தால்
வெளிச்சங்கள் தெரியாதே!
வழிகளை நீ மூடிவைத்தால்
பயணங்கள் கிடையாதே! :) <3



& it gives me chills when Alka Yagnik sings
நான் நேற்று வரையில்
பூட்டிக்கிடந்த ஜன்னலாய்த் தோன்றினேன்
உன் பார்வை பட்டதும்
ஸ்பரிசம் தொட்டதும் காட்சிகள் காண்கிறேன்..



Strange. But, It does!
I'll take leave. I hope this post made you revisit this earworm. See you all soon with another one from my "favourites" collection! 🙂 Please write me your memories associated with this song. Would be really glad to read'em! 🙂
Yours truly, Pattukkaaran 🙂