Mudhan Mudhalil Paarthen!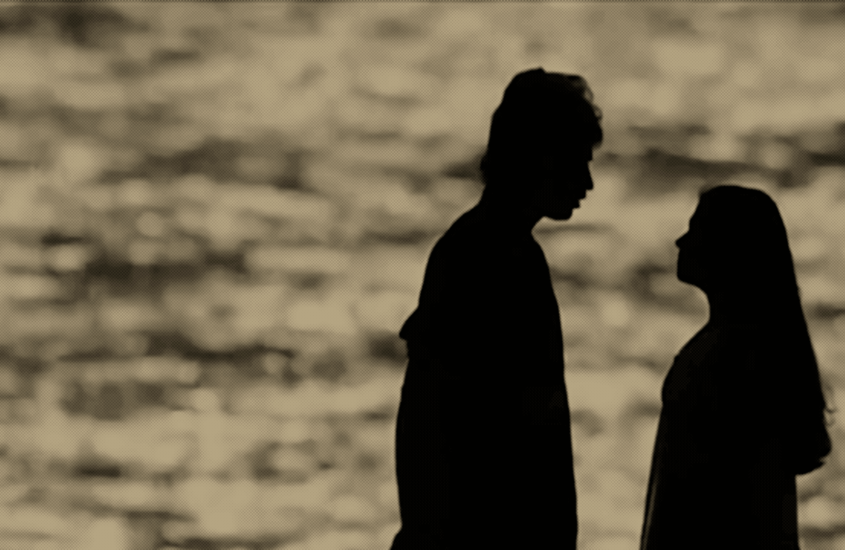 Just grab your headphones, play the song & read!
Thanks to Sun TV & K TV for broadcasting this movie "n" number of times, which made me love this movie and this song of course! I have soo many fond memories associated with these two.. I even remember myself crying during the scene where the hero gets scolded by his dad. #Udhavaakara
This will forever be one of the best songs by Thenisai Thendral 'Deva', featuring the voices of Hariharan & Chitra – which add more beauty to this gem. To quote my favorite lines from this track..
நந்தவனம் இதோ இங்கே தான்
நான் எந்தன் ஜீவனை நேரினில் பார்த்தேன்
நல்லவளே அன்பே உன்னால் தான்
நாளைகள் மீதொரு நம்பிக்கை கொண்டேன்
ஏழு ஸ்வரம் எட்டாய் ஆகாதோ
நான் கொண்ட காதலின் ஆழத்தை பாட
The way violins are played throughout makes us go with the stream of the song & the absolutely beautiful interludes are its charm. When we utter the name 'Deva', people instantly go to his Gaana numbers, But for me, his Melodies stand out. Every single melody by Deva is G-O-L-D. The way he keeps his melodies simple yet beautifully arranged made him give a tough competition for Ilaiyaraaja & A R Rahman in 90s. Some agree, some don't.. but the fact is that he was indeed Ilaiyaraaja & Rahman's competitor.
No proper meta on the lyricist of this song.. It isn't available on any streaming platform (which is really sad!). A couple of years back I read somewhere that the songs in this movie is penned by a lyricist named Vasan & today before writing this blog, I did see the movie just to check the Lyricist credits. Yes, It is Vasan who penned this song.
Okay, now one confession. I recently (2-3 months back) came to know that this song is lifted from "Sochenge Tumhe Pyaar Kare Ke Nahi – Deewana". I wasn't surprised. But, I am disappointed. Konjam! Illa Rombave 🙁
I believe Deva did his part of justice to the Tamil version.. But wait! Why care whether it's a copy / lift / inspiration rather than enjoying the music and listening & singing whatever you like? 😁
Signing off. I hope this post made you revisit this song or know about the Hindi gem by Nadeem–Shravan. See you all soon with another one from my "favourites" collection! 🙂
Yours truly, Pattukkaaran 🙂