Kaatrai Konjam Nirkka Sonnen :)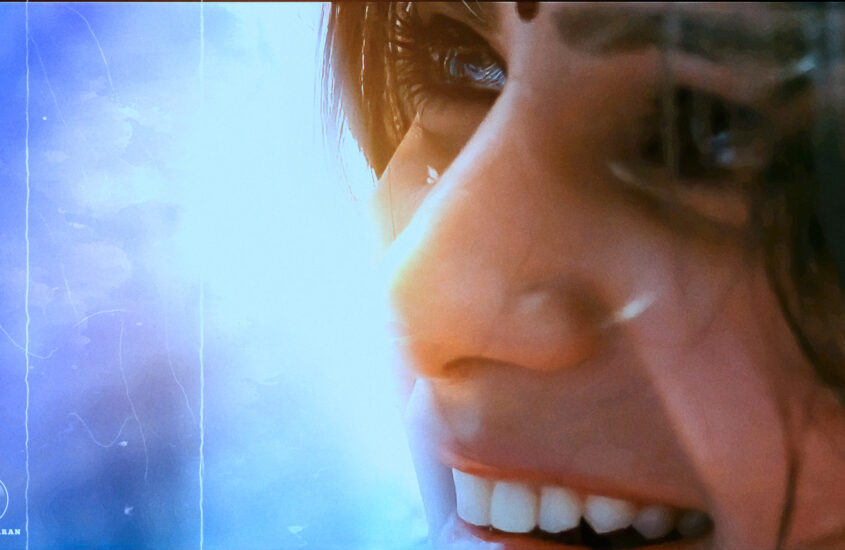 Ilaiyaraaja songs are always an integral part of South Indian households. We just didn't have his name in the Ration Card. But, he lives with us all day, everyday. My home is no exception. Raja is in our FMs, Ceylon Radio, Cassettes, CDs, Downloads! Like I mentioned before, with my family's unconditional love for songs, I got exposed to Raja way earlier, Since the day 'Kanne Kalaimaane…' turned as my lulabby!
But, you know when I totally surrendered to Raja? It was around the audio launch of Neethane En Ponvasantham 🙂 Thanks to Gautham; the promotions, the way he celebrated Raja is soo beautiful. I kicked off my Raja starter pack around that time with 100 hand-picked songs by Amma and started listening to it. That's how I started sync'ing with Raja's compositions.
I remember this specific incident, I forgot whether it's Coimbatore or Chennai; Raja conducted a concert called "Be with me – Ilaiyaraaja" few weeks before the audio launch of NEP. Raja performed a small glimpse of "Kaatrai Konjam…" along with Gautham. Attaching the soundcloud recording of the same! That day, I started preparing myself for a grand feast! The Music of NEP, especially the full "Kaatrai Konjam…" track! On audio launch date, ahead of buying the CD, I was too excited; I downloaded the album [Guilty, but appo Ariyadha Vayasu] and pulled 'Kaatrai Konjam…' on my play head. The album had 'Saayndhu Saayndhu' as the 1st track, Never in my life, I've skipped a Yuvan song like that. They released a short promo of 'Saayndhu Saayndhu' officially and that was making people go gaga but I was keen about Kaatrai Konjam! The song blew me off! BLEW ME FOR REAL. I looped it for an hour straight. As I'm typing this para I'm looping the song with a smile on my face 🙂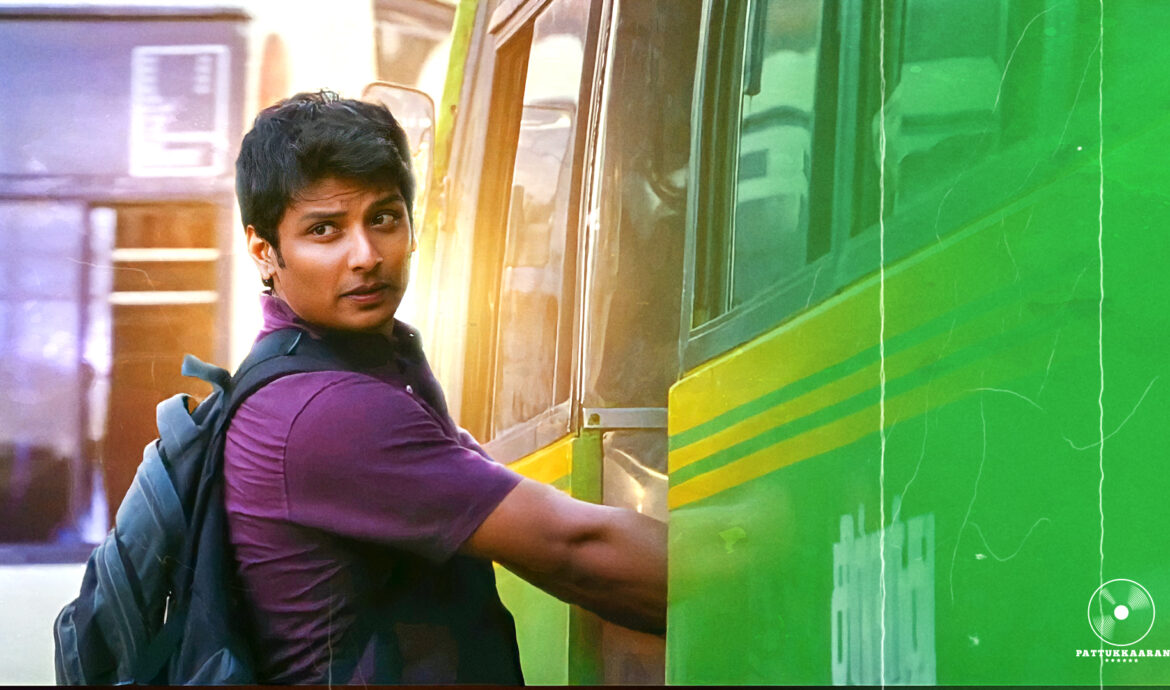 Varun packs his bags off and gets on a train to meet Nithya, his high school romance. They had a bad break-up… But, Varun wants to revive the romance, he doesn't want to let her go. As he starts the joruney, the song opens with a retro'ish vocals and simple strings! It leads to
காற்றைக் கொஞ்சம் நிற்க சொன்னேன்,
பூப்பறித்து கோர்க்க சொன்னேன்,
ஓடி வந்து உன்னை சந்திக்க…
மெத்தை ஒன்று தைக்க சொன்னேன்,
மேகம் அள்ளி வைக்க சொன்னேன்,
கண்ணை மூடி உன்னை சிந்திக்க…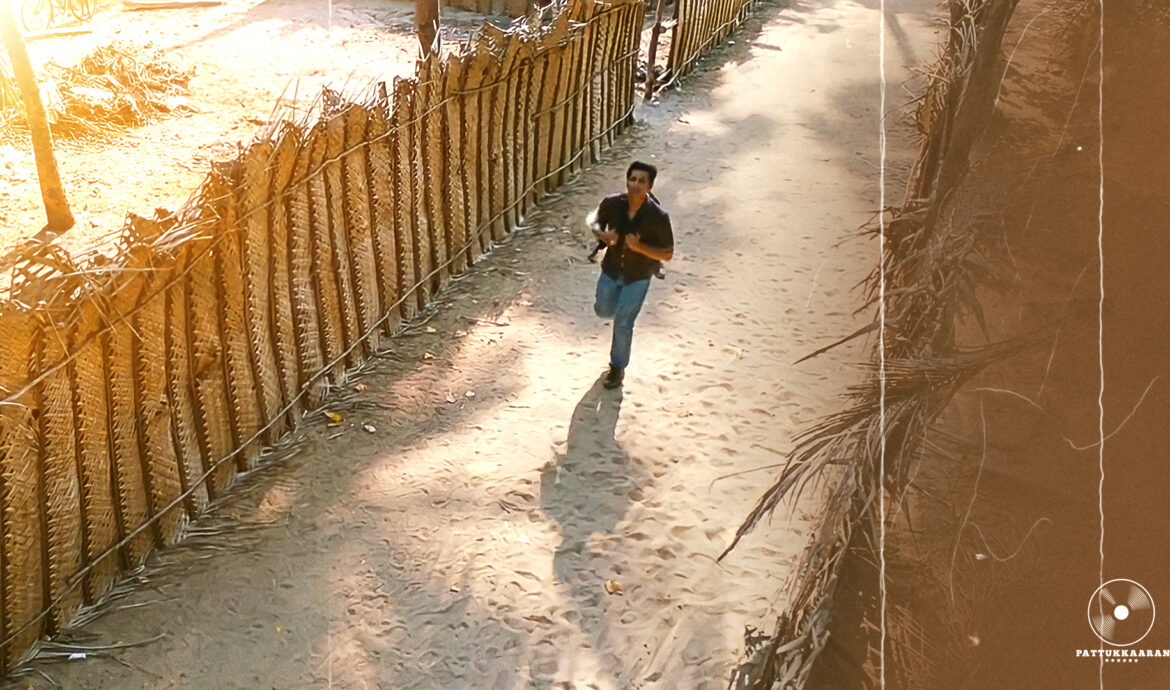 I find that soo cute! The pallavi sets the mood to go on a search for Varun & the interludes, charanams are just additional delight to the song. Once Gautham quoted that, 'Kaatrai Konjam..' was originally planned as a bit song in the film, they composed the song in Chennai and when they were recording vocals of the song with Karthik in Mumbai, he absolutely fell in love with this song and wanted it to be a full song with 2 charanams. As Na Muthukumar was present at the recording they immedietly planned and got the 2 charanams, went on recording it as a full song.
The song stays rent-free in my ears for past 4 days and I always listen to this song fully whenever it plays on TV, Radio or if I stream. The interludes and the simple, sweet lyrics are soo enchanting!
I don't want to write more, I want you to listen! LISTEN "Kaatrai Konjam…" RIGHT NOW & APPRECIATE IT MORE 🙂
தள்ளி தள்ளி போனாலும்
உன்னை எண்ணி வாழும்
ஓர் ஏழை இதயம் நெஞ்சத்தை பாரடி…
தங்க மெத்தை போட்டாலும்
உன் நினைவில் எந்நாளும்
தூக்கம் இல்லை ஏன் என்று சொல்லடி???
சாத்தி வைத்த வீட்டில் தீபம் ஏற்றி வைக்க நீ வா வா…
மீதி வைத்த கனவை எல்லாம் பேசி தீர்க்கலாம்…
See you soon in another new blog post… Much love!
– Pattukkaaran