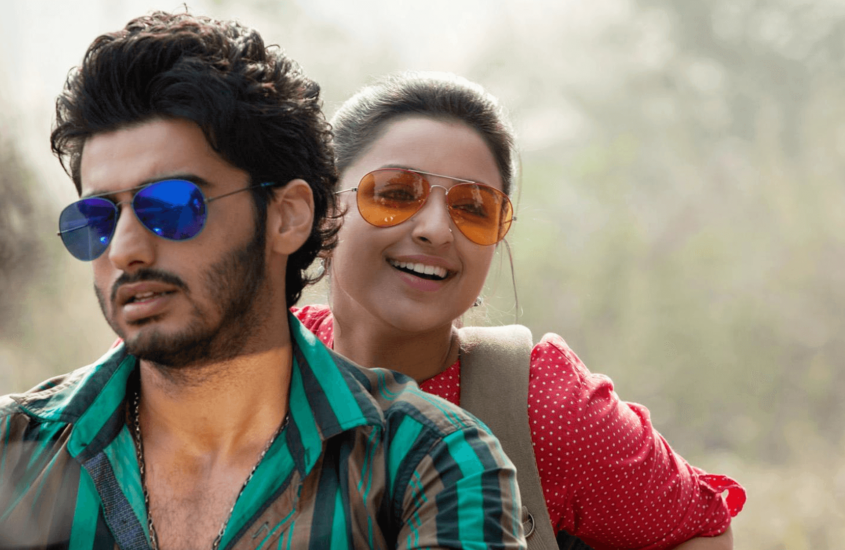 Headphones On?
I've watched the movie Dev D.. loved the songs! But never followed Amit Trivedi until I listened to this song from Ishaqzaade. In the earlier part of 2012, YRF promoted this film furiously since it was the one that marked the debut of Arjun Kapoor. It was the time the internet had just upgraded its speed for a small town in South Tamil Nadu & since I always look out for new music, this song hit my eardrums.
Bollywood has this culture of releasing a song promo before the full track release and that's how I fell for the song on my very 1st listen to it. Quite the love at 1st sight types. I mean, how can you NOT fall for this one?
What appeals to me more about this song is, Shalmali Kholgade's voice! If listening to this song doesn't put a small smile in your face, I don't know what will! Her voice has this innocence and the blush one would have when he/she thinks of his/her 1st love. Her voice PERFECTLY suits Parineeti and this song!
These days when there's a practice of editing the song or chopping it out ishtathukku, I personally love the way how Amit Trivedi improvises this one visually by adding extended interludes (which is much more beautiful).
Amit Trivedi is one of the very few original composers in BWood rn. Ya, Composer, He isn't a Music Director. The way he carefully constructs a song deserves a special mention. He doesn't do pointless remixes (He did 1 though, Kadaisila andha aalayum arasiyalvaadhi aakiteengale daaa!), He doesn't pump bass that overshadows the lyrics, he doesn't add any commercial elements to make a song famous. He is himself & gives a song what it needs and I think THAT'S what makes him stand apart from other Bollywood composers.
I suggest you to sit in a cozy room, plug in your headphones, think about the love of your life (If not love, Crush! or Some Guy/Girl you like. Don't you tell me you don't have one! 😏) & Listen to this song. Spread Love! <3
Achcha, Chalta hoon! I really hope this post made you get to know about or revisit Pareshaan. See you all soon with another one from my "favourites" collection! 🙂 Please write to me if you have any memories associated with this song. Would be really glad to read'em! 🙂
Yours truly, Pattukkaaran 🙂 Bubye!