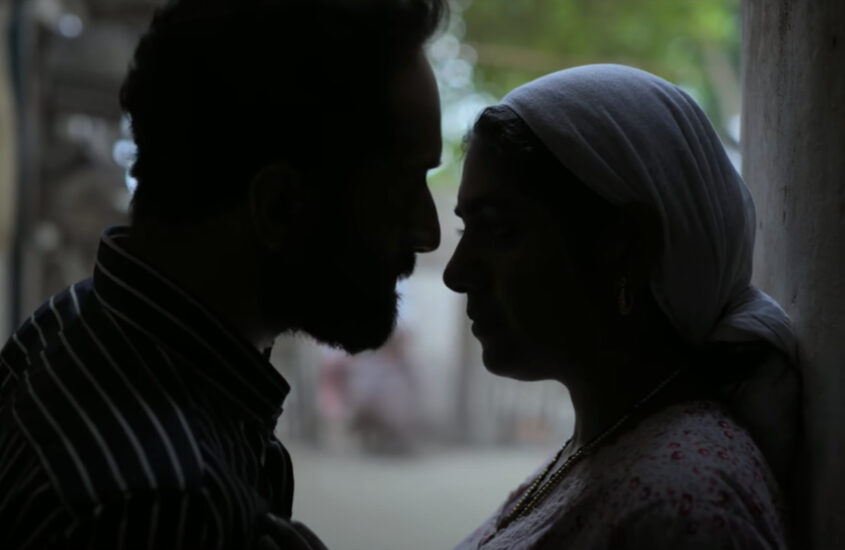 ⚠️ Eargasm Alert! ⚠️
Some songs find your eardrums in a crazy way and crash in deep. This song came to me that way. "Theerame" is the 1st single that released from Malik and was composed by Sushin Shyam. When the song got released, I was swamped with work & I couldn't listen to it. I have this habit of keeping 20-25 tabs open in my browser. The clumsiness never allows me to read what's on my tabs and I struggle in finding which tab is playing what! The track got lost in one of the tabs. After a week, on a family outing, the song was re-introduced to me by my Dhi & Brother-in-law. They both love this song to bits! No turning back after that, this is one of my most played tracks of 2021.
The song kicks off in a subtle way with Sooraj Santhosh's vocals followed by the sugar-sweet Chithra amma's voice. Oh-My-Goodness, what an amazing voice she has. She sounds the same as she sounded in the 80s. This is the only song where Sushin used Chithra amma's voice. I don't think anyone else except Chitra amma would have done justice to this song. The song takes us to nostalgia, unfamiliar nostalgia but you have lived there fully. You've experienced the love, warmth, the salty air over the Arabian sea… gives you that feel! The song lifts you up when the 1st interlude kicks in with Oud/Saz. It's rare to hear Oud in South Indian Soundtrack, but this one stands out! Not to forget Sooraj Santhosh's fabulous rendition, he definitely added more charm to the song. At 2:34 particularly, the way Sooraj & Chithra's voices merge… I go wordless to explain the beauty!
TBH, I didn't understand the lyrics in the song when I heard it for the 1st time. With the help of subtitles, I got to know the lyrical beauty of this song. The song visualised between Sulaiman (FaFa) & Roselin (Nimisha) – a Muslim, Christian couple who is in the honeymoon period post their marriage. "Theerame" penned by Anwar Ali is not just poetic lyrically, but also visually. Shot by Sanu Varghese & edited by the Director Mahesh Narayanan the song fills every pixel on the screen, with love. The subtle keys throughout the song soothe us, elevate the melody and throw us in a different world altogether! This is one such song, where everything about the song is soo fine, perfect & elegant!
Ore Raaga Thaalangal Neernitha,
Mini Koytheerangal Tharattay,
Pular Kaattay Nee Arikinil Njaan Ariyathalolamaay!
(We became the lullabies of the same tunes at the shores of minicoy…
You are the gentle morning breeze around me, catching me unaware)
I suggest you all listen to this song right away & get lost in the beauty of the song! 🙂
I'm sure you'll love it.
Thank me later. Okay?
Don't forget to write me about how much you liked the song 🙂
Seekram Parkalam…
Your's lovingly
Pattukkaaran 🙂